The world today is busy, so busy that we don't even find time to get our minds in a balanced or calm state. If you belong to that busy community, Yoga is the answer you may be looking for. Unlike any other exercise, Yoga stands distinguished with its unique practice techniques and benefits.
However, doing yoga is not enough. It is more than performing some asanas and controlling your breathing rate. Yoga is about managing your eternal thoughts and syncing your mind with the body even when you are performing your daily tasks.
If you want to learn and practice Yoga, there is no better place than India. Yes, there are countless Yoga retreats in the world, but it is preferable to learn from the country in which it originated. It cannot be described how, but the way it feels in India cannot be experienced anywhere else in the world.
The best Yoga tutors available
Dr. Shilpa [heal-in sutras]
1st class free!
1st class free!
1st class free!
1st class free!
1st class free!
1st class free!
1st class free!
1st class free!
Dr. Shilpa [heal-in sutras]
1st class free!
1st class free!
1st class free!
1st class free!
1st class free!
1st class free!
1st class free!
1st class free!
What are the various Yoga retreat centres in India 2022?
If you are an Indian and interested in Yoga, there are countless options for you. Unlike in the western world, you don't have to travel across the globe to get what you need.
There are many ashrams in India itself that offer yoga courses. The thing you need to decide is which type of yoga course you want to join. If you are a newbie and are not aware of the basics, then it is better to start with the basics of yoga in an ashram.
You can discover some of the best yoga classes near me only for ladies here on superprof.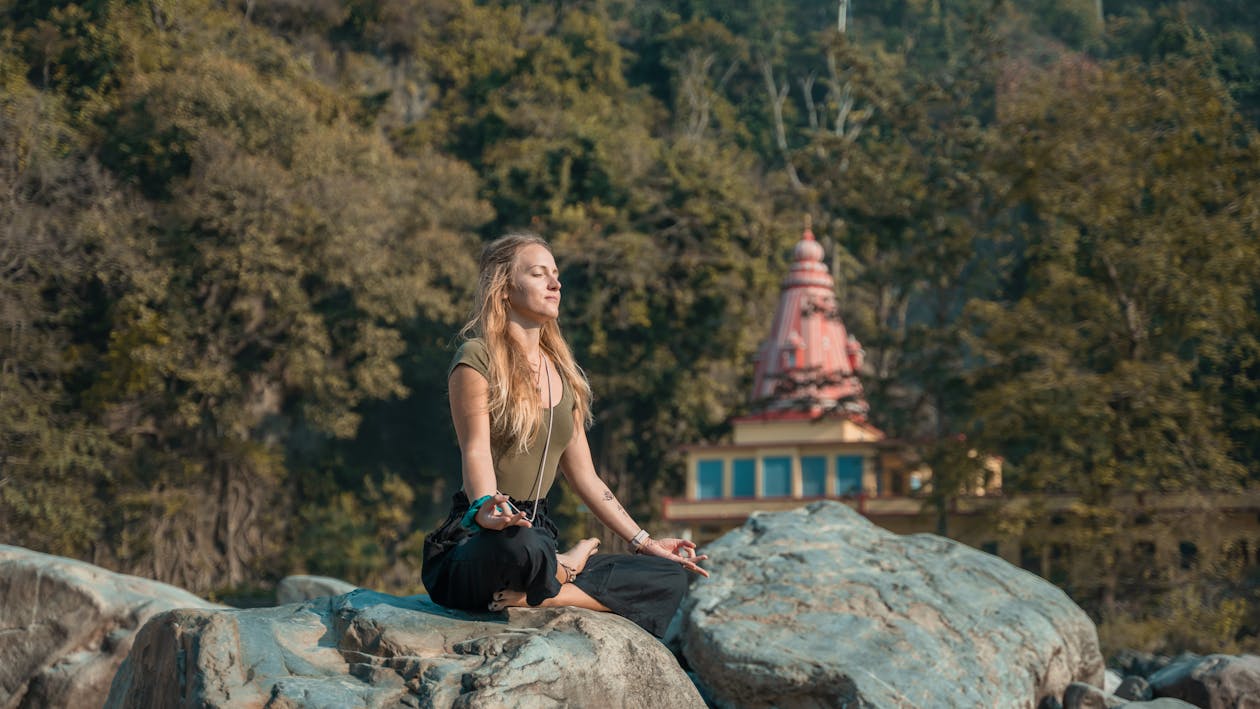 In contrast to this, if you are an intermediate or advanced yogi, there are many ashrams that offer advanced yoga courses as well. Some of the best spots to learn Yoga in India are listed below:
Rishikesh: If we had to answer which city is known as yoga city in India, Rishikesh would be the answer. This place has numerous Yoga institutes and ashrams where you can join a Yoga course. The teachers here are highly experienced and certified. You can choose to sync your mind and body at Arogya Yoga School, Rishikesh Yoga Peeth, Rishikul Yogshala, and more!
Dharamsala: This place is the home to the famous Dalai Lama and provides some of the best yoga courses in India. The teachers here are expert yogis with years of experience in the field. If you find yourself in Dharamshala, you can go to Himalaya Shanti Ashram, Om Yoga Ashram, Shree Hari Yoga and others for yoga practices.
Goa: Goa is a renowned tourist destination and attracts people from all over the world. Apart from its beaches and nightlife, Goa also offers excellent Yoga courses in many ashrams. You can explore the Bamboo yoga retreat, Ashiyana, Kranti Yoga Village Beach Resort and many more to get the best of hatha yoga.
Some of these yoga and meditation schools are budget-friendly, while some are not. You can expect to spend anything between 10,000 INR to 4 Lakhs as per your need and preference.
Which are the oldest Yoga institutes in India?
The oldest Yoga Institute in India is in Mumbai. It is named The Yoga Institue and was founded by Shri Yogendra in 1918. Apart from this, there are many other oldest yoga institutes in India.
Where can you practice Yoga in India?
As you have a rough idea about the location where you can learn yoga, let's take a look at some of the prime institutes where you can practice Yoga at these locations.
The Yoga Institute, Mumbai
Want to witness or experience the true essence of Yoga? The Yoga Institute in Mumbai should be your first stop. This is the oldest yoga institute in India and was founded by Shri Yogendraji in 1918. The institute has been teaching yoga to people from all over the world and continues to do so.
The institute offers countless meditation courses, yoga courses, wellness courses and more. The professional teachers of the institute teach and train the people.
Purple Valley Yoga Retreat, Goa
The Purple Valley Yoga Retreat is one of the ideal yoga schools in India. The primary training of the school comprises Ashtanga Vinyasa yoga. This type of Yoga is fast-paced and has a set number of moves. This place is an excellent blend of modern and ancient times as it teaches meditation and asanas while having WiFi.
The accommodation provided by the place is of three types. One of which is the beautiful Goa beach view houses made in Portuguese style. The training program of the place involves ashtanga yoga, pranayams and 2 weeks of guided meditation. A professional Ayurvedic chef prepares meals thrice a day.
Rishikul Yogshala, Uttarakhand
Rishikesh, Uttarakhand, houses some of the best yoga locations. One of them is Rishikul Yogshala. It is an affordable option as compared to the Purple Valley Yoga Retreat. Here, you can keep yourself busy with morning salutations, Hatha and Ashtanga yoga, chakra, and colour healing sessions. You can learn about Ayurveda through books and yoga during your stay. You have the option to stay in shared or single rooms for 7 days.
Sivananda Yoga Vedanta Dhanwantari Ashram, Kerala
If you find yourself in Kerala and want to go for a yoga session, check out this place. The Sivananda Yoga Vedanta Dhanwantari Ashram offers you various services such as professionally guided yoga sessions, vegetarian food, weight loss sessions, meditation, and accommodation facilities. You can also take your kids there as it offers kid-friendly sessions.
Himalayan Yoga & Reiki Centre, Dharamshala
Himalayan Yoga & Reiki Centre should be your go-to place if you want to experience yoga in the lap of nature. This centre is located in Dharamsala, Himachal Pradesh. You can immerse yourself in the serene beauty and learn about hatha yoga, ashtanga vinyasa yoga and other types of meditation from expert yogis. The accommodation facility is also top-notch as you get a chance to stay in beautiful Tibetan huts.
All these are some of the best places to learn yoga in India!
The best Yoga tutors available
Dr. Shilpa [heal-in sutras]
1st class free!
1st class free!
1st class free!
1st class free!
1st class free!
1st class free!
1st class free!
1st class free!
Dr. Shilpa [heal-in sutras]
1st class free!
1st class free!
1st class free!
1st class free!
1st class free!
1st class free!
1st class free!
1st class free!
How to plan for a Yoga Retreat in India?
Being an Indian, it will not be tough for you to prepare for a yoga retreat, unlike western people. However, some of the basic requirements remain the same for physical practice.
Here is the process to prepare for a yoga retreat!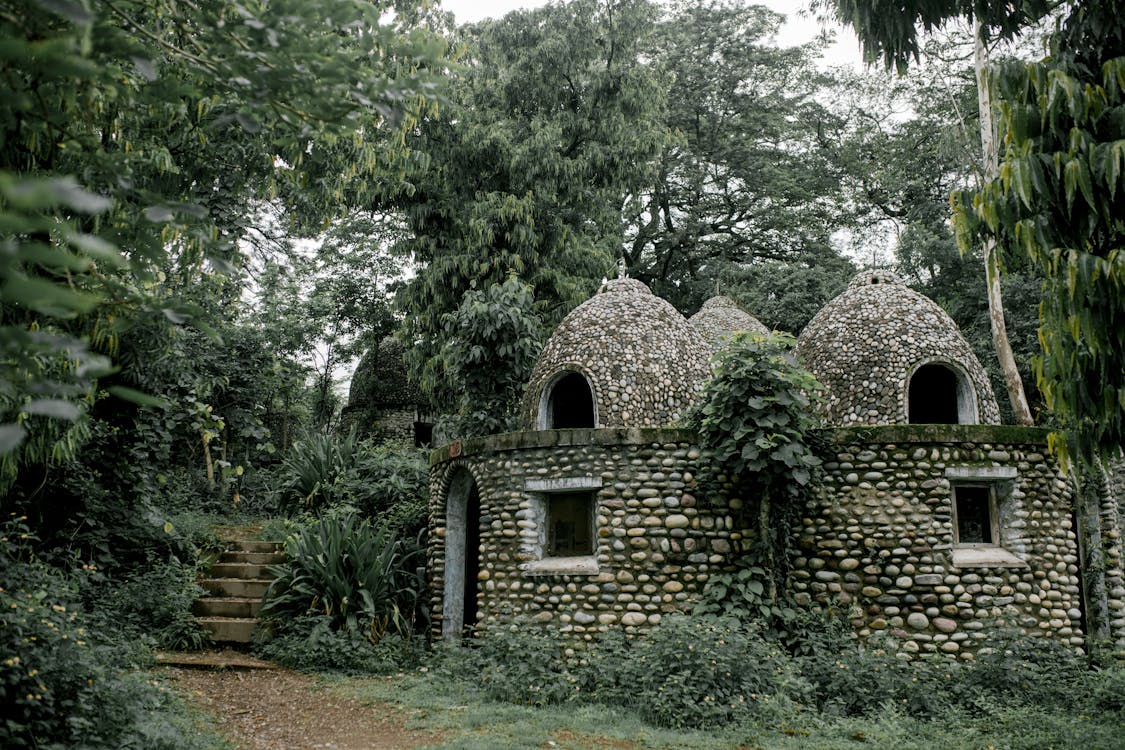 What type of place should be used for yoga practice
If you are at a location that is popular for Yoga, like Rishikesh, Goa, Dharamshala, etc., you don't have to plan much. However, if you are in some other state of the country where Yoga is not so popular, you have to go online and check for the place where you can carry out yoga practices.
Book the session
Once you have decided on the location of yoga and training, you need to make travel arrangements. Make sure you go online and check for packages offered by various travel agencies. You can get extended packages at discounted rates at times. Moreover, you can also opt for additional leisure activities, if required.
Can the season be a factor for a yoga retreat?
Yes, as the weather across the country varies a lot, you have to consider the time at which you are going for a yoga retreat. Here is how you can go at the perfect time.
If you are planning to go somewhere north of the country, go in the month of July and August. The climate of the northern states is pleasant these days.
If you want to go south, you can go on any day during the year. The climate stays moderate in the south so that you can focus better on your physical and mental health.
Analyse the cost
The cost of a yoga retreat changes based on the location. If you have a bigger budget and are ready to pay for the luxuries, you can choose a resort to carry on your yoga practices. The teacher you will get here will be professional in all ways. The tutors will provide you with better yoga training while focusing on your breathing, asanas, postures and other aspects. The cost of yoga sessions here can go up in lakhs.
Perhaps, if you have a stiff budget, you can choose an ashram to go to for yoga and rejuvenation. They are cost-effective as you end up paying just 10-30k per week for almost all the necessary activities.
Get the right clothes
As your body will be in various positions during yoga classes, you have to ensure that you get comfortable clothes. During asanas, whether doing it by self or by external help, you have to keep comfort in the loop.
Therefore, always get clothes like yoga pants, sports bras, performance tees, etc.
This is all about planning a yoga retreat in India.
What are the various types of Yoga in India?
Yoga practice in India is very old. In the Hindu Vedas, Yoga was first mentioned back in 1500 BC. Since that time, it has been a part of the Hindu culture. The inclination of people toward yoga has been more in the last century as the oldest institute of yoga was set up in 1918.
The introduction of yoga to the world has led many people to take an interest in it. Moreover, with time, yoga has witnessed various new types. Here are the different types of Yoga that you can take classes for:
Vinyasa Yoga
Iyengar Yoga
Ashtanga Yoga
Hatha Yoga
Kundalini Yoga
Bikram Yoga
Yin Yoga
Anusara Yoga
Power Yoga
Restorative Yoga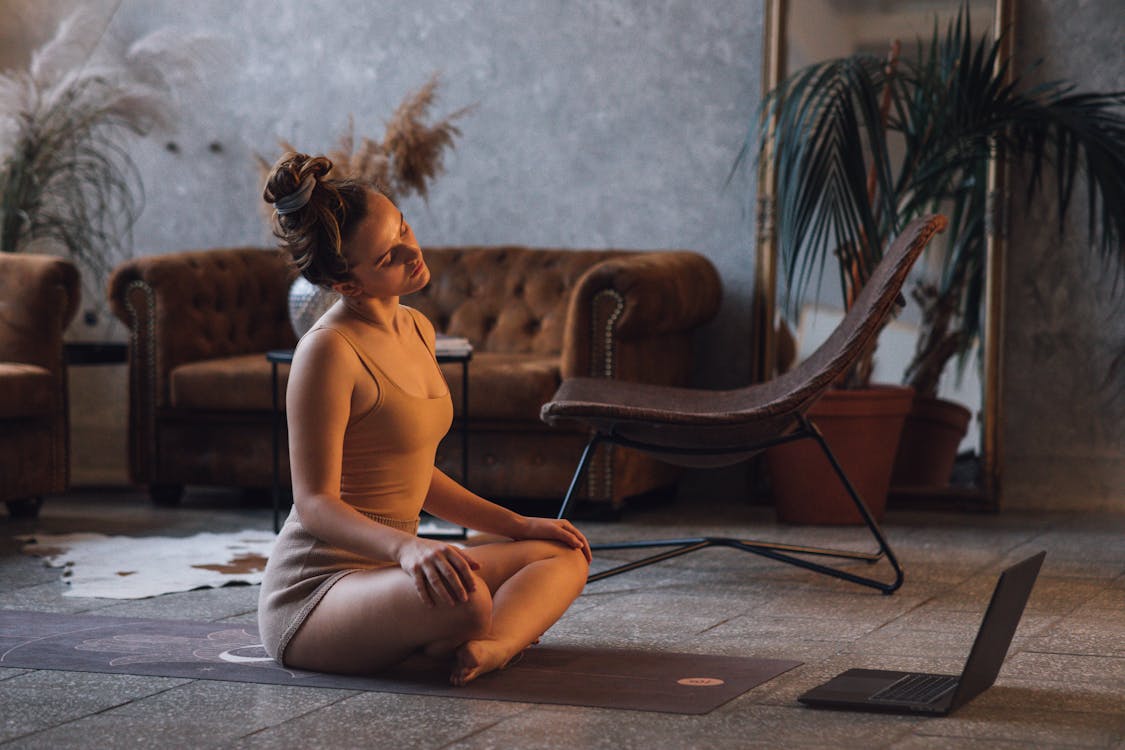 Get A Perfect Yoga Retreat with Superprof!
If you are thinking about how to get started with Yoga, Superprof can be a place to join a yoga course in India. The online platform can help your mind and body heal and rejuvenate while you stay at your home. It offers you numerous choices in terms of tutors and courses. You can choose as per your will and make the most of the platform. Though yoga needs to be done outside at a good location, make sure you give Superprof a try, as you can get the demo class free of cost.
The platform that connects tutors and students