Music has a way of triggering your neuroreceptors that provides a certain type of relaxation to the mind. One of the best instruments that produce melodious and relaxing music is the violin. Violin is a string instrument that is played by a bow while keeping its head on your shoulder.
There are countless violinists in the world that excel in this art and have taken the music industry to a new level. If you are interested in learning to play the violin just like them, there are some aspects that you need to check. Other than that, you also need to equip yourself with a few skills that can help you play the violin.
Here is a brief guide that will provide you with the best insight into every aspect of learning the violin.
The best Violin tutors available
1st class free!
1st class free!
1st class free!
1st class free!
1st class free!
1st class free!
1st class free!
1st class free!
1st class free!
1st class free!
1st class free!
1st class free!
1st class free!
1st class free!
1st class free!
1st class free!
How to learn Violin for Beginners?
If you are new to violin, there are some crucial things for you to know! First of all, you need to study music theory. Based on the theory, you will come to know how to produce the respective sounds that form up to produce melodious music.
Next comes the most crucial thing, the violin. There are different violins in the market based on the type, brand, and many other factors. If you seriously want to excel in the art of playing the violin, it is ideal to invest in the best violin. Brands like Yamaha, CVEN, Cremona, Blue Panther, etc., produce one of the finest violins.
The choice of brand is not enough. You also need to check various other aspects of the violin, such as:
Size
Shoulder and chin rest configurations
Price (buy or to rent)
Material
Sound when it is played
Comfort level when in hand
Quality of its parts such as the bridge, strings, bow, etc.
When all of these aspects are spot on, only then finalize the violin.
Once you have chosen your violin, it is time to start playing it. First off, begin with the easy tunes. For instance, use the bow to play your favourite music song on the violin. It will help you gain confidence. Remember the music theory and maintain your hand movement and fingers.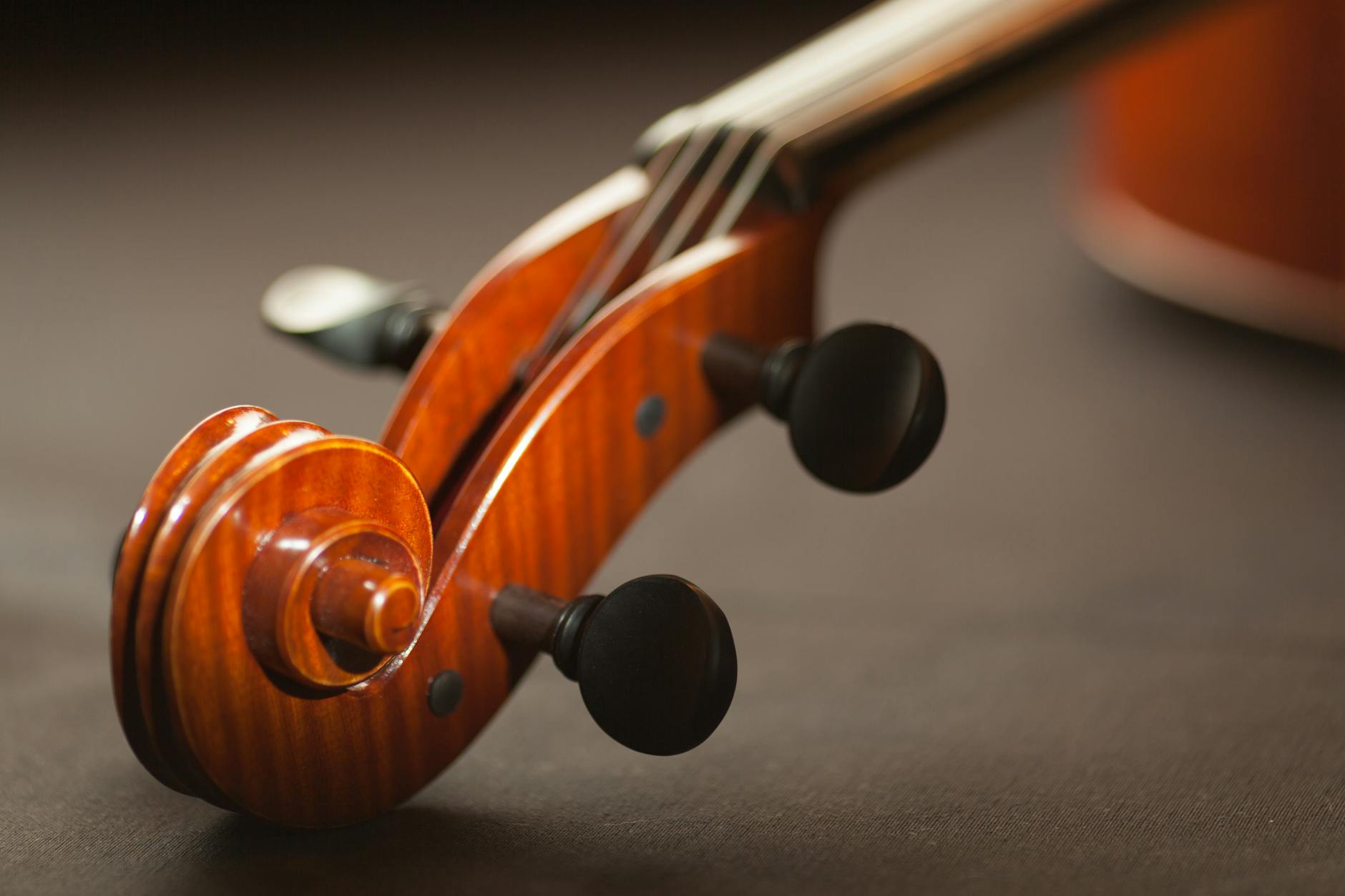 Your fingers need to be properly synced with the bow movement to ensure that you get the best tunes out. There is a certain technique to move your hands on the strings; you have to learn that from a professional teacher.
As a beginner, you can refer to different online resources like videos, apps, etc., to build a base. Once you have mastered the basics like finger movement, violin tuning, bow tuning, etc., you can consult a teacher for further improvement.
Keep this thing in mind that there is no fixed time for learning the violin. Some may learn it in a couple of months, whereas some may take more than that. The major thing is that you have to keep practising to be perfect.
What are the top violin books for beginners?
Learning this string gizmo is not that easy, and it is not that difficult too. If you are backed by the right resources, you can learn it easily. One of the key resources that you can use to learn violin is books. Many of you may argue that why books when you have different online free resources that can teach you as well.
There are many aspects that books teach that cannot be learned from online resources. For instance, books talk about different music theory aspects that you need to know in order to get the best tunes.
In addition to this, a book also provides a detailed insight into various techniques of playing the violin. Several newbies make mistakes due to wrong body positioning and posture while playing the instrument.
So, on an overall basis, using a book is a complete package for all your needs regarding learning violin. Here are some best books for beginners:
Learning The Violin, Book One
Learning the violin for the first time? If yes, then this book is right for you. This book will teach everything that a beginner should know, and it starts with how to hold your violin and bow. Since this is an introductory level book, it gives great insight into different types of violins available in the market, along with their features and price range. You can check them before finalizing your purchase.
Essential Elements For Strings – Book 1: Violin
This book provides a great learning experience for beginners. It is an extremely popular violin tutor book and has gained widespread success over time. One of the best features of this book is that it teaches violin playing in three different stages.
Step 1: Learning the notes of the instrument
Step 2: Play melodies using these notes
Step 3: Playing accompaniments using these notes.
You can easily learn how to play songs using this book. It can teach you various ways to use your fingers and hands on the strings.
There are many other books that can teach you how to play the violin, such as Suzuki Violin School: Violin Part, Vol. 1, The Violin Fun Book: For Young Students, and others. You can consult any of these.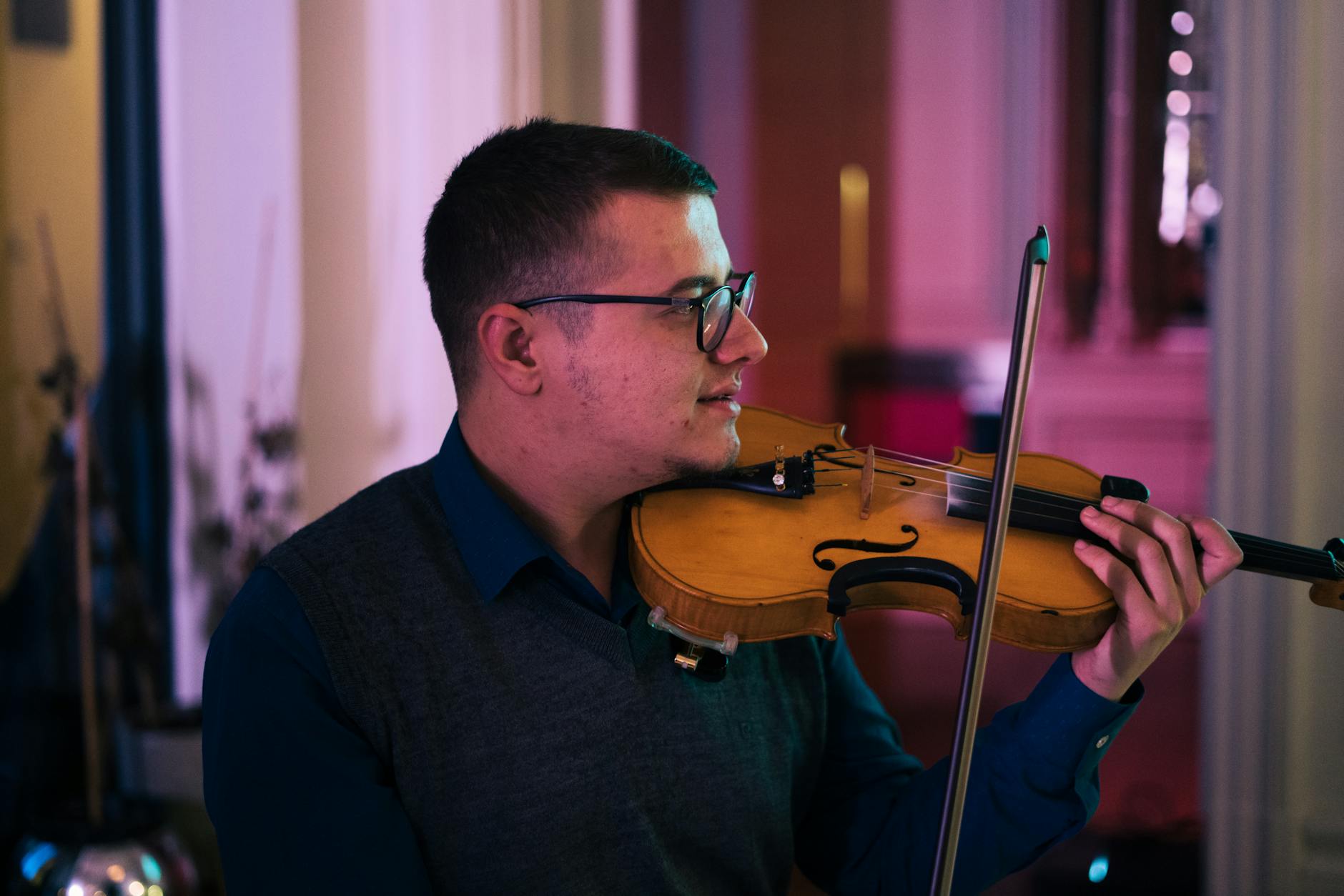 The best Violin tutors available
1st class free!
1st class free!
1st class free!
1st class free!
1st class free!
1st class free!
1st class free!
1st class free!
1st class free!
1st class free!
1st class free!
1st class free!
1st class free!
1st class free!
1st class free!
1st class free!
Take Violin Classes Online
Well, books can be great companions for learning violin, but they are not superior to other resources. Books have their respective benefits, and other resources like online resources have theirs.
There are countless resources on the web that can be leveraged to master the instrument of strings. To be a perfect violinist, you need to leverage the following resources:
Tutorial videos: No matter what you want to learn, Youtube or any other video tutorials are the best way to do that. Using video tutorials, you can actually see what the person is doing and how it is done. As the visuals are clear and live, you can easily learn by seeing the person play and then play by yourself. Getting a hand on the right technique is pretty easy, and the best thing is that these are free of cost. You just have to make some fixed practice duration.
Apps: Applications are one of the ideal ways to learn almost anything. As they can be easily installed on your phone and can be accessed anywhere, you can learn anything anywhere. But, in the case of the violin, it can be tough. The string instrument itself needs carrying, so apps are great only if you are at your home or tuition. As you don't have to carry your heavy laptop for watching videos everywhere, apps are the ideal way. Some utilitarian apps for learning violin are Trala, Modacity, Scales Practice, etc.
Web-based learning platforms: Apart from the videos and learning apps, the third way to play and learn violin is through web-based learning platforms. Well, there are many free and paid platforms that have experienced teachers. You can choose any of them for practising and training. Superprof is one of those platforms that has everything that you require to be a professional violinist.
When can you learn to play the violin?
One question that many of you might have heard of that when can a person learn to run his fingers on a violin? Well, to be very clear, there is no perfect age to learn the string gizmo. If you want to learn it, you can do it at any age.
Violin classes near me as a child
The mind of a child is new and is fast and eager to know new things. If you are able to find out what your child likes, you can encourage them to do it. Try to give them a violin and see if they are willing to learn. If they show interest, let me learn from a teacher, or you can teach them. The age for a child to learn violin is 7-8 years.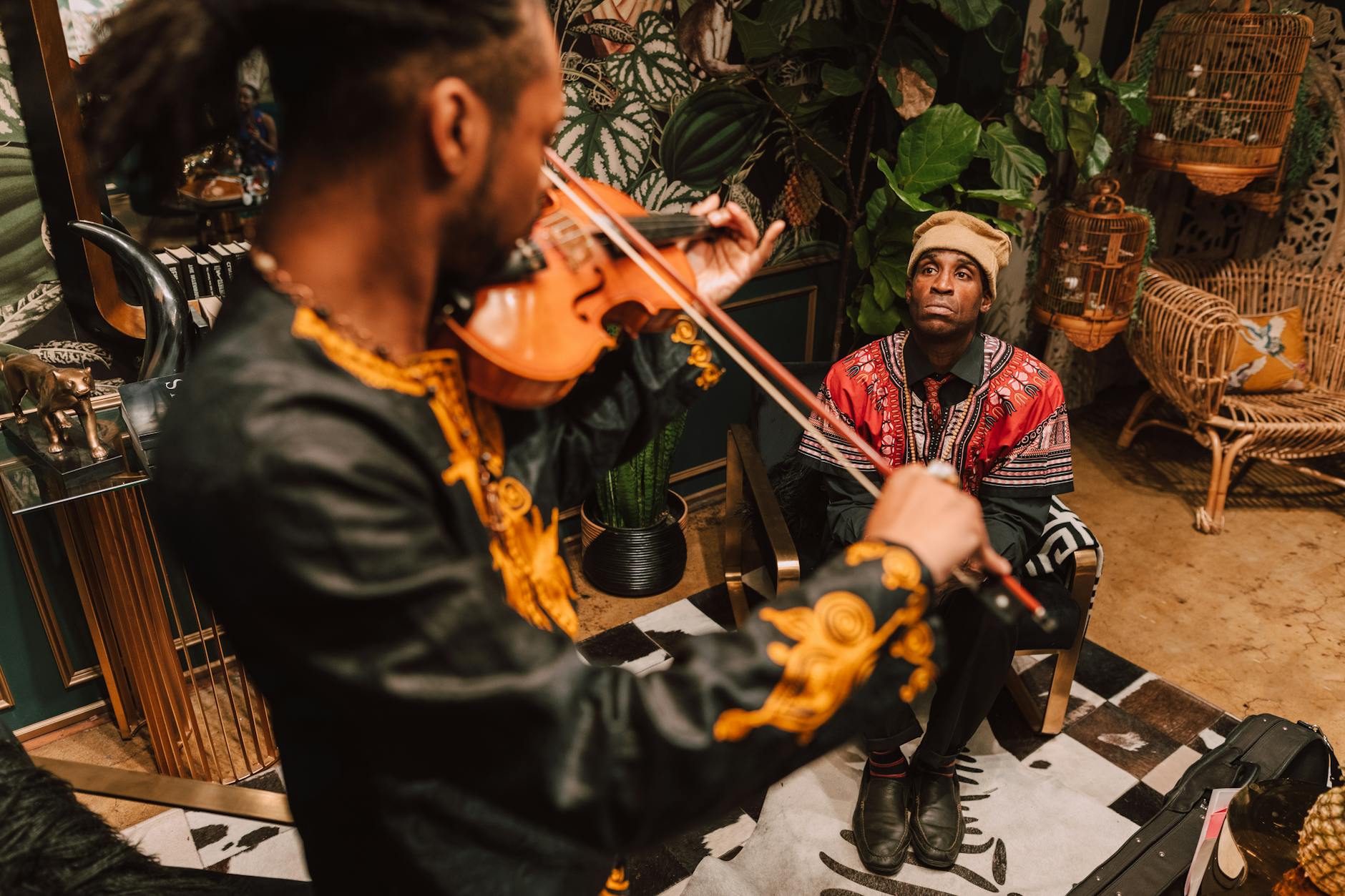 Start as a Teenager
Teenagers are very quick in developing interests. So, if you are at that age, you can try your hands on the violin. It will be super easy for you to grasp the concepts and music theory especially. Moreover, you will get a lot of time to practice.
Adult but not late
If you are an adult, it is not the end of the world for you. You still can practice the violin and become a violinist. The thing is that you have to spare some time for that. As there can be many responsibilities for you to fulfil, it is a bit tough to spare time.
Best Violin Tutors in India with Superprof!
As mentioned, Superprof is an excellent tutoring platform that makes mastering anything easy for you. However, for that, you should have an account on it. There are many features for which Superprof is famous such as:
A large number of tutors
Cost-effective deals
Free demo class
Reputed and professional teachers
Easy to register
So, if you want to get a hand on the violin, join Superprof today!
The platform that connects tutors and students