Learning is a never-ending process. No matter which subject, topic, or art it is, you can learn anything or build anything at any age. When it comes to mastering or learning a musical instrument, whether it is a guitar, violin, piano, etc., you can learn it at any age. However, for that, you need to be determined and focused. Moreover, it is also crucial to be linked with all the necessary resources.
Violin is one of the most melodious musical instruments. If mastered well, you can become a brilliant musician. You can play in a band, be a part of the orchestra, organise a show of your own, and what not. In short, the scope of opportunities is wide that can earn you a lot of money.
Now, let's return to the prime subject of the write-up. When is the best time to learn the violin?
To be crystal clear, there is no perfect time to learn the violin. In the write-up, we are going to discuss the ways via which you can easily learn Violin at any age. Other than that, we will also look at the benefits of learning the violin.
The best Violin tutors available
1st class free!
1st class free!
1st class free!
1st class free!
1st class free!
1st class free!
1st class free!
1st class free!
1st class free!
1st class free!
1st class free!
1st class free!
1st class free!
1st class free!
1st class free!
1st class free!
Learning Violin at a young age!
We all know that a young mind is more curious about learning new things. However, we cannot expect a kid to start learning the violin.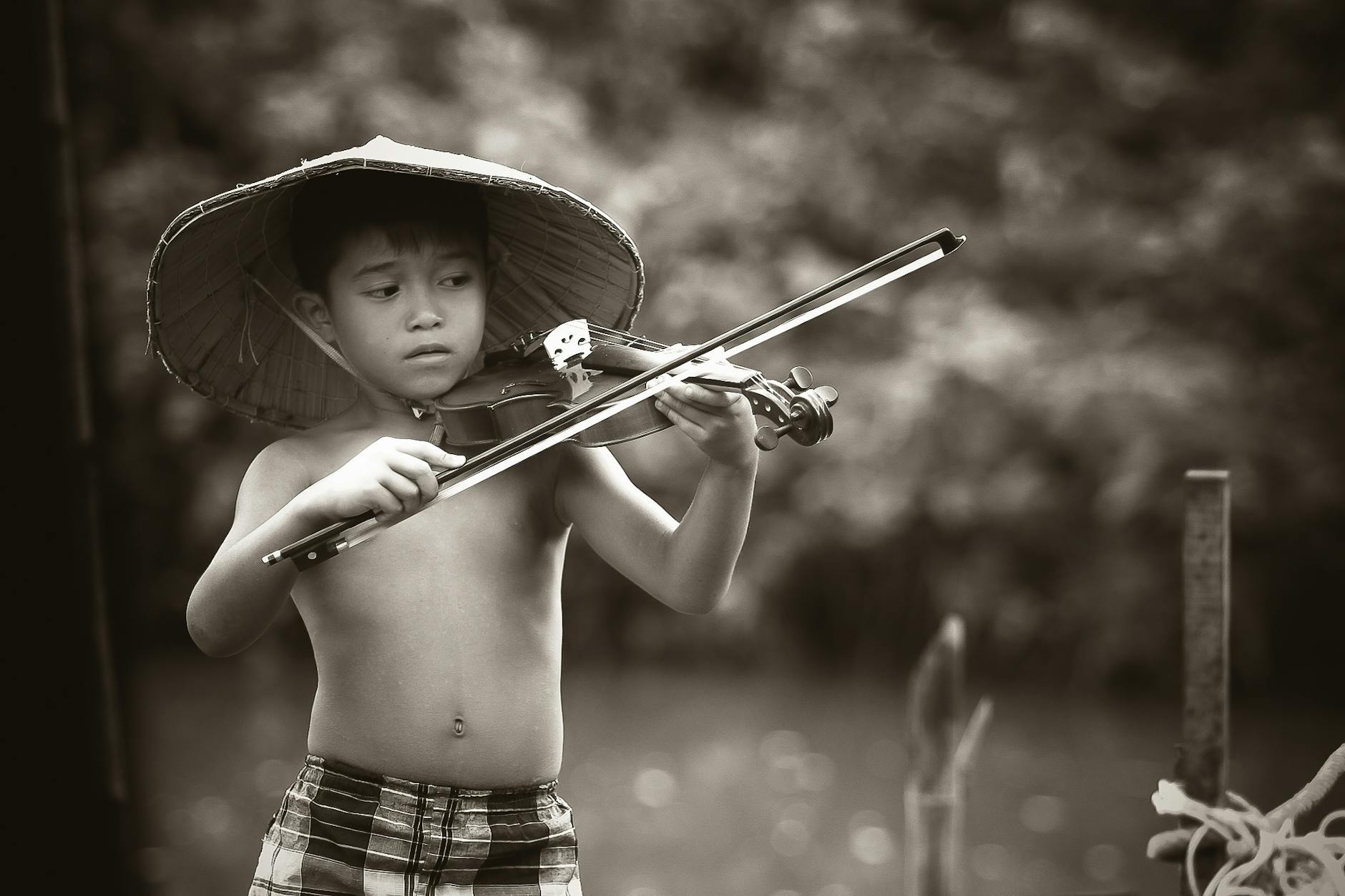 Children usually start developing motor skills at the age of 1 or 2 years. But, they are not fit for learning the violin or any other musical instrument at this age. So, as a parent, if you have a desire for your child to become a violinist, you have to give them some time. You need to wait until your jellybean is 7 or 8 years old as it is the perfect age to learn something like this.
When they are this old, you cannot expect them to learn immediately or under peer pressure. First of all, you have to see if they are even interested to learn. Learn more about how to play the violin!
Show them some videos to know their interests. Get a violin and play it to see if they want to join in. If your child likes to join you to play the violin, give them the instrument to see if it fits in their hands and if they try to play it. Do this a couple of times to find out if they are interested.
When you find out that they are willing to learn, you can let them learn by themselves like for some time. Teach them some basic hand movement. Give them knowledge about the music theory but not all the time as it may become boring for them.
Once they have some solid base about the instrument, arrange playing lessons for them from a private teacher. A teacher can help your child further enhance your child's violin playing skills. If your child is not as comfortable learning alone as many children can be, you can let them join group classes. Group lessons can help your child feel motivated and challenged, which can directly impact their performance.
As your child has a growing mind, you need to think very carefully while training them with anything. For instance, if you force them to grasp anything, they may even get pissed by that thing and end up hating it. A young mind is both curious and resistive.
Beginner Violin Classes for Teenagers
As there is no perfect age to learn Violin, you can begin in your teenage too. The best thing about teenagers is that they tend to develop interests in various things. They tend to see things and get motivated to do more. Another cool thing is that teenagers have a lot of time for learning. They can leverage this period to get perfect at any skill.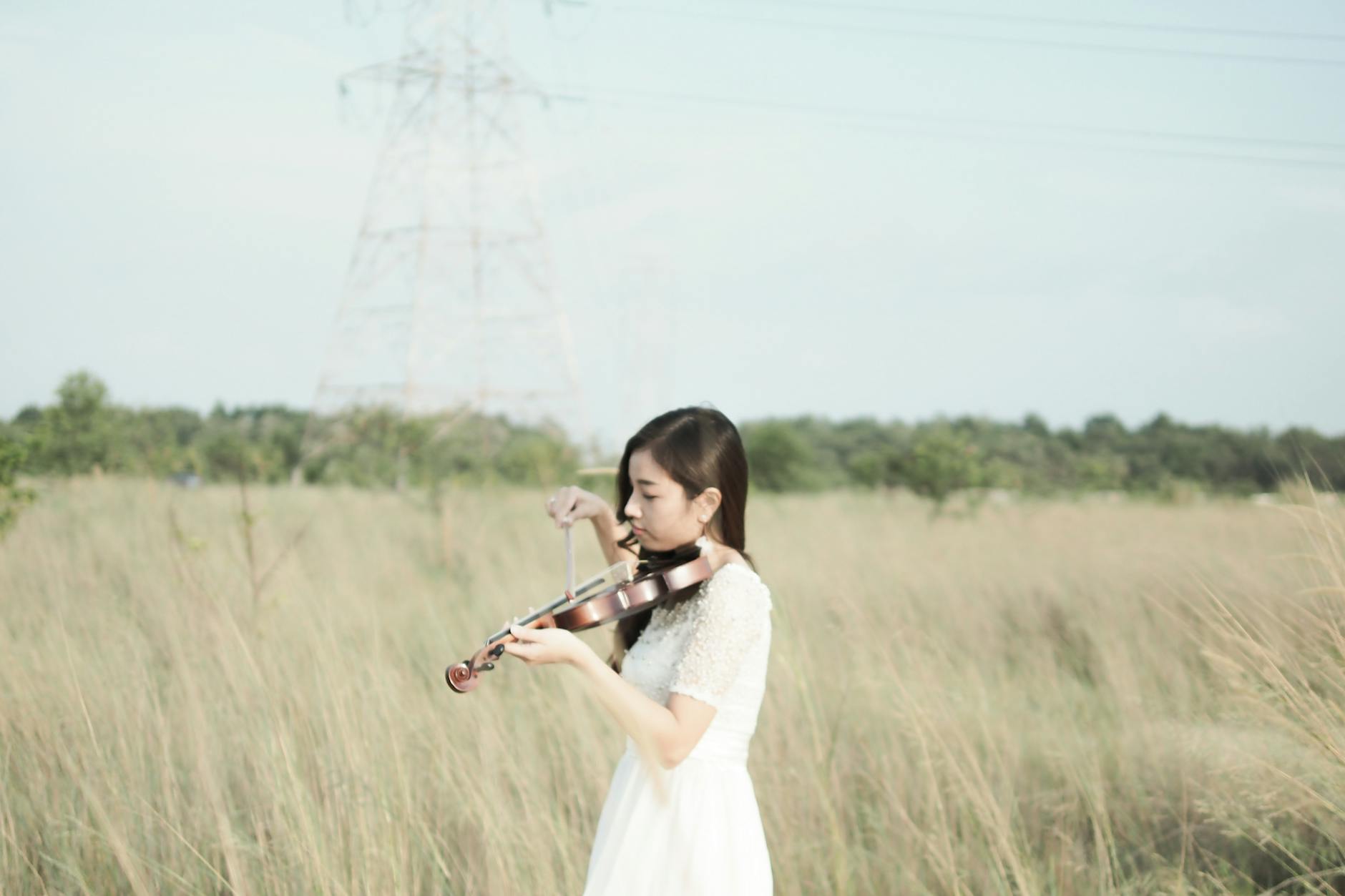 Therefore, teenage is one of the ideal ages to get a hand at the violin. And there are not one but many resources to do so. If you are in your in the age group of 13-19, you can easily devote the required time to violin.
Resources to Learn Violin
One of the key aspects of a violin or any other skill is that you have a lot of resources to master them. As a teenager, you can leverage various different types of resources to learn Violin. Here are some of those resources!
Apps: If you haven't started to use the instrument but really want to, go for using apps. Mobile applications are one of the key resources that can be of great help. You can use them anywhere and that too free of cost. Apps like Trala, Scales practice, Modacity, and many more are best for violin enthusiasts.
Books: Books are another good tool for students who prefer to master the art of producing music via the strings of a violin. A great thing about books is that you can keep them with you all the time. Moreover, your eyes are saved from the blue light of the phone. You can keep them in front of you and practice for as much duration as you like. Books can also give you knowledge about music theory. Some of the ideal books for violin are:
Essential Elements For Strings
Learning The Violin
Suzuki Violin School: Violin Part
And many more!
Videos: Videos are highly popular these days. Parents prefer their child to watch videos over books to educate them, whether it is related to studies or general etiquette. As an instrument, Violin experts have created countless videos. As a teenager, you can watch any number of videos to get a hold on the instrument. However, you also have to practice well if you are watching videos as they are short and do not give you enough duration to practice parallelly.
How can Adults Learn Violin?
If you are an adult and interested in attending lessons for the music instrument, you can, but only if you save time for it. As an adult, we all face issues in saving time for our hobbies as we are involved with our family and work responsibilities. However, if you can save some a small duration from your daily routine, you can just learn playing the instrument.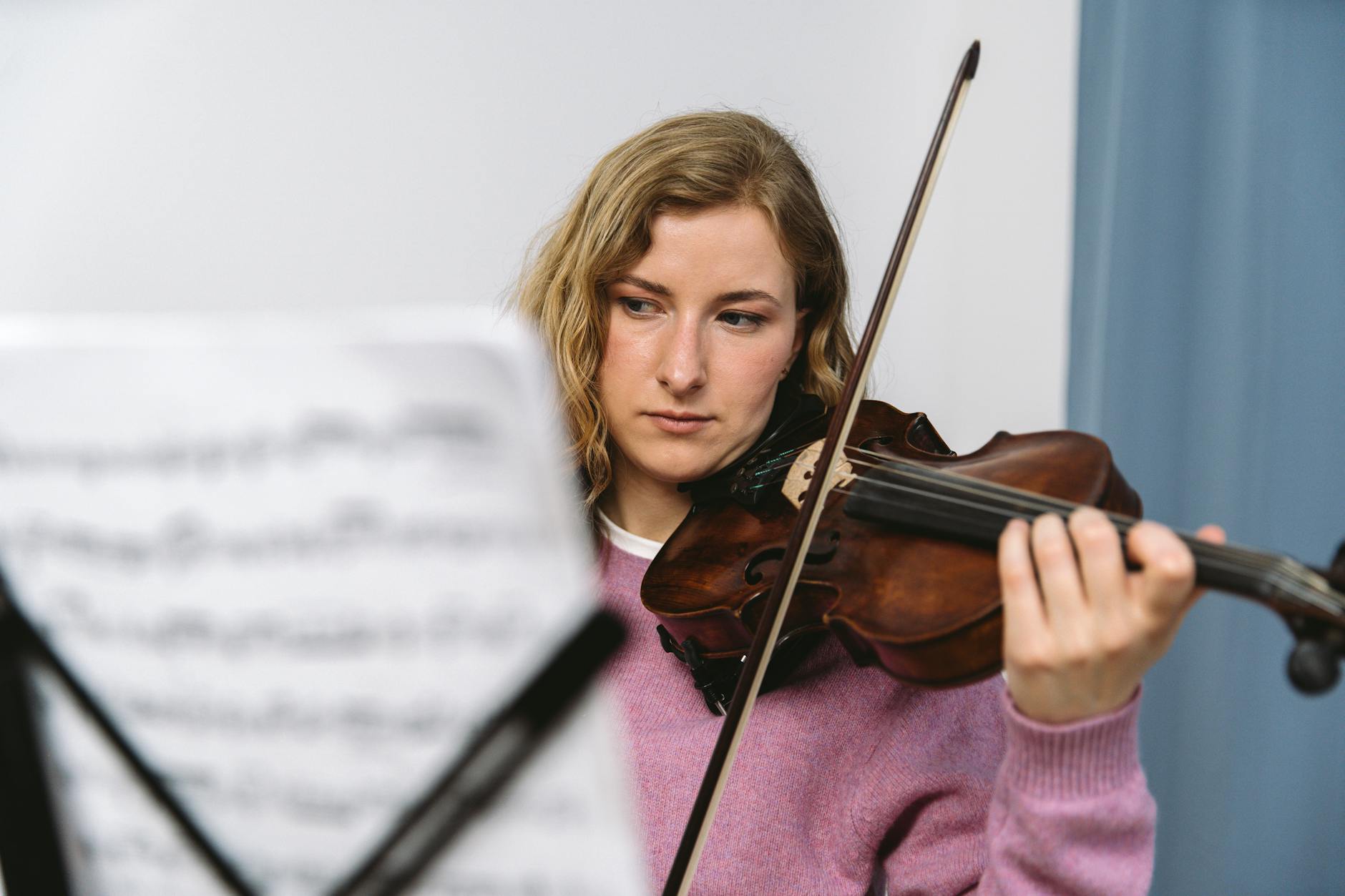 Playing the instrument at an adult age is tough, but it is not impossible. If you devote effort, playing a violin can become easy. You can do this by:
Watching videos online
Get in touch with a private teacher
The resources to master the strings is same for you as the teenagers. You just have to leverage them.
Benefits of Learning the Violin
Music has a way of tuning your mind. So, no matter if you play piano, guitar, sitar or whatnot, it will definitely result in sensory development. Other than this, there are other benefits too such as:
Better mental function: Playing an instrument is good for mental health. It keeps your mind sharp and active as it requires understanding various sounds, symbols, and notes all at once.
Improves memory: A study found that students having music lessons such as those of piano or violin had compared to those who didn't have developed memories than those students studying science or mathematics.
Improves physical health: Studies have shown that adults who play musical instruments tend to improve their physical fitness in the long run along with reducing stress and depression levels. So, it's a win-win situation for you!
Increases IQ level: Learning something new is a great way to increase IQ level every year. It stimulates the nervous system & makes you smarter.
Improves coordination: Moving your hands on the strings develops hand-eye coordination as required to play it on a perfect beat.
Decreases stress: Since practising strings requires some time, those students who have music lessons tend to feel relaxed as opposed to those who don't take any lessons.
Violin classes for all age groups with Superprof!
Superprof is an awesome place on the web that has all that you require for mastering the art of this string device. To start with, you have to register on the platform and look for teachers. If your child or children desire to get going with violin training, you can look for a personal tutor for them.
It has a pool of tutors to choose from. You just have to start by giving in your details like your location and subject, and it will pop out countless results in front of you. If you are feeling concerned about opting for the wrong teacher, you don't have to as you get your first class free. You can use this free class to check if the tutor is right for you. If you think he or she is right, you can carry on your lesson with them, or you can look for another one.
Lastly, all the tutors on the Superprof platform are well experienced. So, you don't have to worry about any authenticity issues.
The platform that connects tutors and students