Whether you wish to learn how to play the violin to impress your friends or because you aspire to become an orchestra musician, there are many ways in which you can do so.
Violin is not an easy instrument to use, and it can take a while before you get used to how the fingers need to be positioned. Also, many people used to think that they could not learn this wonderful art on their own until recently when new technologies came into play. The best thing about modern technology is that we do not necessarily have to go outside our homes to enrol for lessons.
If you live in a place where it is difficult for you to find violin classes near your home, why not try learning how to play the violin online? The good news is that many websites offer virtual violin tutorials and lessons to help you improve your skills.
Moreover, not all of these sites are reliable and valid sources of information on learning how to play this musical instrument. Thus, knowing what makes an effective online resource for violin tutors would greatly help anyone who wants to know more about this topic.
In addition, this article will help you choose the best website that can suit your learning needs.
So, read the entire article and learn how to pick the best sources to learn violin.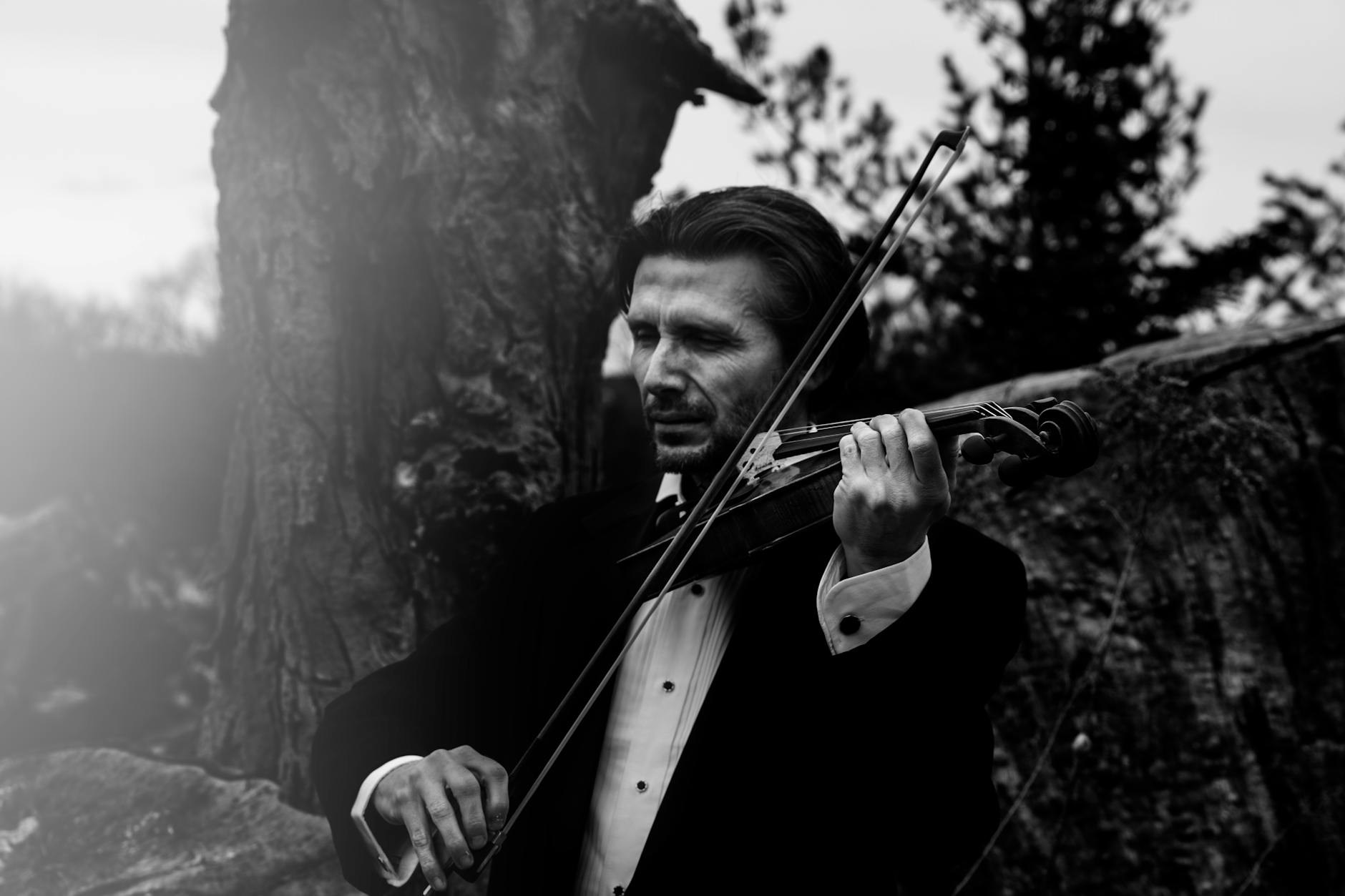 The best Violin tutors available
1st class free!
1st class free!
1st class free!
1st class free!
1st class free!
1st class free!
1st class free!
1st class free!
1st class free!
1st class free!
1st class free!
1st class free!
1st class free!
1st class free!
1st class free!
1st class free!
How to Choose Best Websites for Online Violin Classes?
One of the essential characteristics of a reliable online resource for virtual violin tutorials is its ability to teach effectively and efficiently. There are many sites that offer step-by-step instructions on how to play various songs or pieces of music, but they lack detailed explanations of certain topics.
For instance, if you search for violin lessons on Google, you will find thousands of results from different websites. However, some web pages only show a brief description of how a particular up-tempo song should be played without further details on how it should be executed properly.
In addition, some websites do not explain certain techniques well, making it difficult for most novice learners to understand all aspects of learning how to play the violin.
On the other hand, some excellent virtual violin classes can help you learn quickly how to play this complex musical instrument. Also, these resources provide violin tutorials for kids, making them suitable for children who want to start learning how to play the violin at a young age.
Another essential factor for finding effective resources is their willingness to answer beginners' questions about playing the violin. Not all websites do that hence reducing their efficiency because learners will still have unanswered questions in their minds after viewing videos or reading articles.
Some Best Websites to Learn the Violin Online
Fortunately, many online resources can help you find the best course or site to learn violin lessons. It doesn't count if you are looking for violin classes for beginners or trying to play vibrato on the violin; these websites can help.
ViolinLab -  This online educational resource offers a considerable amount of online content on learning how to play the violin. It provides free video tutorials on different topics like string instruments, bowing techniques, and solfège. These short videos also demonstrate proper playing styles for various songs and clear demonstrations on how to hold your bow during practice sessions.
Masterclass - This is a great website that's been present for a very long time now, and it takes help from professionals to teach students. For teaching violin, they have chosen Itzhak Perlman, a world-renowned violinist who has six decades of experience.
Moreover, as the name suggests, it's for those who have a brief knowledge of playing the violin. If you are a keen beginner, you may find this website's content challenging to understand. Therefore, you should gather some information beforehand.
Violin Masterclass - A website made by famous violinist Kurt Sassmannshaus for beginners and those who need to hone their skills. The website offers both free and paid lectures, so you can choose the one that suits you best. Also, a pdf is provided to each student to revise the lessons and gain theoretical knowledge.
ArtistWorks - This website is developed and maintained by the great violinist Richard Amoroso,  a longtime member of the Philadelphia Orchestra. This website has received ratings globally and ranks in the list of top-rated violin learning websites.
Fiddlerman - The one-man army, Pierre Holstein, aka Fiddlerman, is the man behind this website who is handling the lessons single-handed. He also arranges a few special classes where great violinists disseminate their years of knowledge to the students. Moreover, the website is absolutely free of cost, and you only need the zeal to learn from the best; that's what matters.
Violin School - It is an online educational website that offers plenty of online courses with video lessons. It is among one of the best websites for those who are just starting their journey of understanding violin. The website offers you a free beginners course which can be continued for the next level, which is paid, once the milestones are completed.
Violin Online - You can learn how to play the violin by visiting Violin Online, a website containing many informational pieces to help you learn. This is the ideal location for people who learn better through reading in less time.
Even those searching for electric violin for beginners can turn to this website and benefit from high-quality lectures. The instructions are thorough, complete, and informative. Violin Online is a free, comprehensive site that can teach anybody how to play the violin.
Pro-Am Strings Online Campus -  If you would like to brush up on some fundamentals first, Pro-am Strings makes it easy. The video lessons on this site cater lessons to people like novices, intermediates, and experts, so you can select which tutorials you want to view based on your present level of skill.
However, if you are pondering to learn violin without teachers, you may miss all the professional stuff these great teachers provide on these websites. You can efficiently learn the basics alone by daily practice but can't get to the professional level without a guide.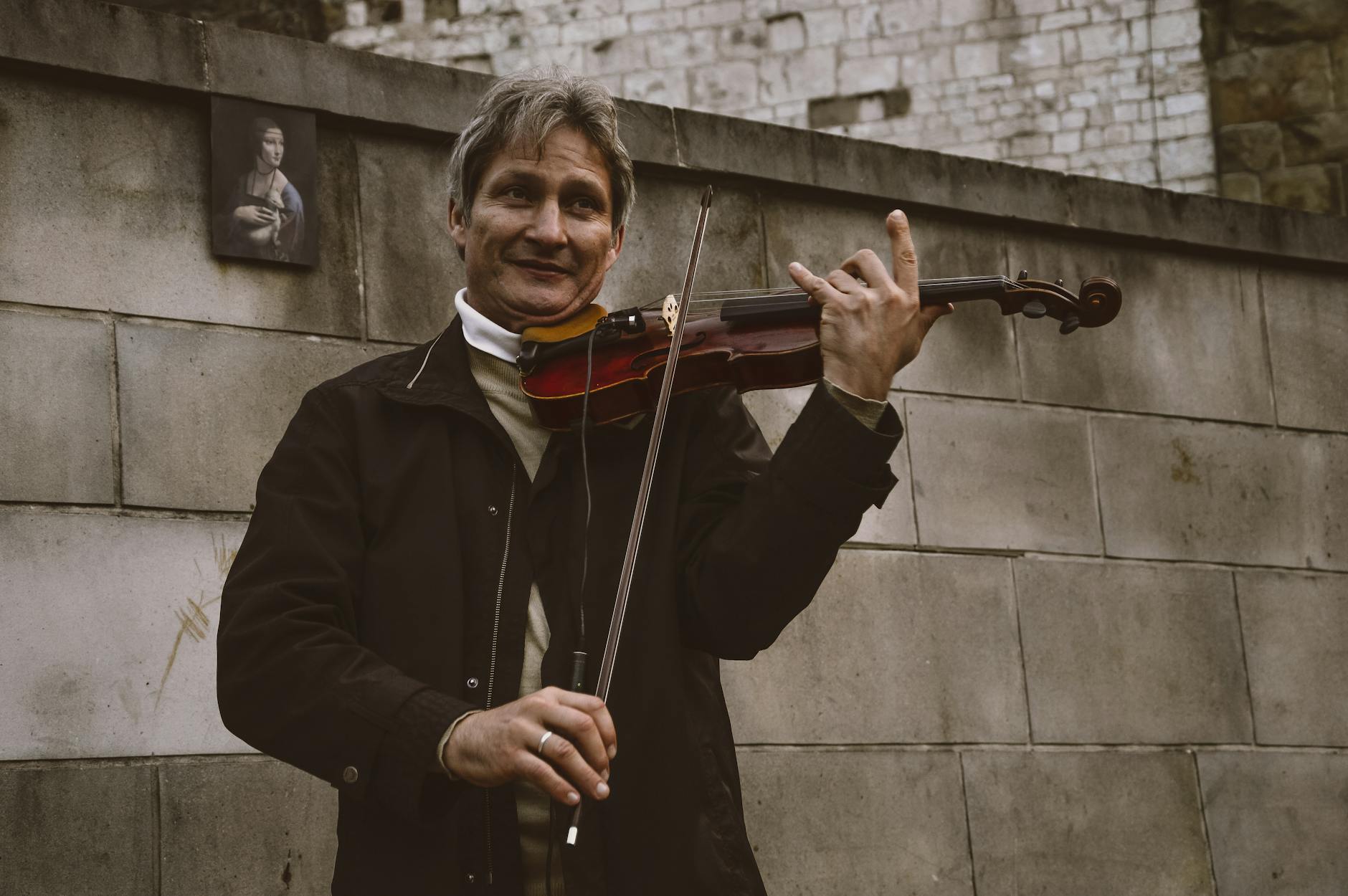 Violin Tutorials Online: Are They Really Effective?
As you read above, several websites exist which offer violin lessons and tutorial videos online. These lessons and tutorials can vary significantly in quality. Also, online learning will become more common with time. However, even the best violin tutorials won't necessarily replace teachers at all levels.
There is a common misconception that learning to play the violin online by watching videos will be easier because you don't need to drive anywhere or pay any money for your lessons (or purchase an instrument). But this isn't necessarily true either. If you have access to high-quality video courses and other resources paired with a good practice routine, there's no reason why self-study can't be effective.
However, learning how to play through videos and written instructions alone may not provide the same experience as playing alongside a teacher. A teacher can answer any questions you might have along the way and help you learn faster.
Even though several internet-based violin courses are available, not all of them offer the same value or quality. In fact, some of them can also provide misleading advice that could be harmful to your playing.
So, a pro tip is to get in touch with the violin teachers who can help you enhance your skills. Learn about vibrato on the violin here!
Superprof - Find the Best Violin Tutors Online
You may have to struggle a lot first while searching for violin tutors for yourself. It is one of the most common problems violin learners face. But don't worry, Superprof is here to rescue you out from all the worries.
Superprof can help you search for the best violin teachers in India that match your preferences. It has a large community of musicians, including many professional violinists that are willing to teach in their free time to make ends meet or simply because they love teaching music.
Additionally, Superprof is potentially one of the few platforms that provide various distinguished features, making it the best choice to hire a tutor. A few of those features are as follows -
Free Registrations - Superprof is entirely free, so you can sign up for violin classes without paying membership fees. You just need to pay the teaching fee, which depends on the tutor and the level of lessons you want to opt for.
Free First Class - It understands that you need to sit with the tutor before you make a decision, so it offers every learner with one free class. This will give you an opportunity to meet your potential teacher and discuss the lessons in detail, after which you can join if satisfied.
Personal Teacher - You can search for violin teachers according to their expertise, like adults, children, beginners, etc. Superprof has faculty with vast experience and knowledge in their fields. Additionally, you can use filters like language (if you prefer learning in French) or location (if you are willing to attend classes nearby) or age, etc.
Clear Communication - Superprof provides its customers with various means of contact, including phone numbers, mail id and chat support. It makes it easy for people seeking tutors for violin lessons to communicate easily without any hurdles.
So what are you waiting for? Search violin tutorials online today or just visit Superprof and get the best violin teachers near you.
The platform that connects tutors and students