Violin is one of the most preferred musical instruments by musicians. It is very helpful for them to increase their skills and add wings to their imagination. They can play different types of music like jazz, rock, blues, folk and many others based on the situation and requirements.
Violins are of various types. However, an electric Violin is one of the most popular kinds of Violins found in the market these days, which help the players to produce sound instantly with a flick of its switch or buttons.
The player can easily control all types of settings like volume and other features while playing this kind of instrument. Further, it makes it easier for them while performing in front of an audience.
It has been seen that many schools these days provide electric Violin as a subject in their school band classes due to its easy playing method and attraction among students, including ladies. However, learning Violin is not everyone's piece of cake.
As the musical instrument has many minute things to learn and follow, mastering it can take time.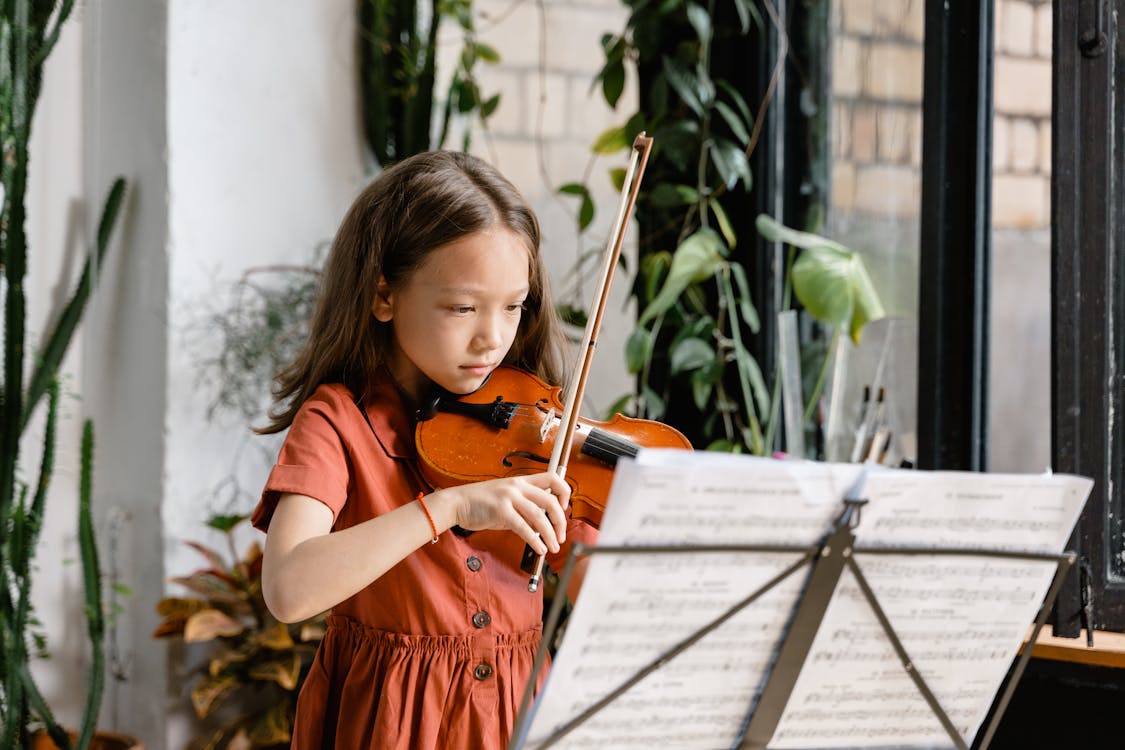 The best Violin tutors available
1st class free!
1st class free!
1st class free!
1st class free!
1st class free!
1st class free!
1st class free!
1st class free!
1st class free!
1st class free!
1st class free!
1st class free!
1st class free!
1st class free!
1st class free!
1st class free!
What are the initial steps while learning electric Violin?
Well, being a beginner, there are various things to keep in mind while learning Violin. First of, you need to make sure that you order the ideal equipment from Amazon or any other website.
There are many great brands that offer some brilliant Violins, such as Stagg, Yamaha, Cecilio, Kinglos, CEVN, Cremona and others. These brands might be expensive, but they will surely be good in the long term.
Learn about the Violin
Being a beginner, it is necessary for you to first learn about the instrument. Violin, a string instrument, has many things in common with other string instruments as far as appearance is concerned. The thing that is different is the way sound is delivered. Electric Violin uses an amp or a preamp to amplify the sound produced by the vibration of the strings. On the other hand, the acoustic Violin does not need an amp. The sound is amplified by its hollow body. Though this is a bit theoretical, it is best if you know it well.
Begin small
If you are learning to play the Violin, you need to start small. The word small here means to begin with using a small amp and a simple multi-effects pedal. It will help you learn the initial tones easily. Other than that, try wearing an appropriate outfit with headphones to analyse every sound you produce. The correct outfit will help you in being comfortable with the instrument.
Take one variable at a time!
When you switch from one instrument to another, like from acoustic to electric Violin, there are many new things to take care of other than strings and the body of the instrument. For instance, when you will start learning electric Violin, you will hear sound from an external speaker rather than the Violin itself.
Other than that, the pressure required to play the Violin will be less. Lastly, if you are playing the Violin, you will also need to work on syncing the movement of the bow with the produced music. All these can be overwhelming when handled together, but if they are handled one by one, you can progress faster. Who knows you may become perfect at vibrato on the violin.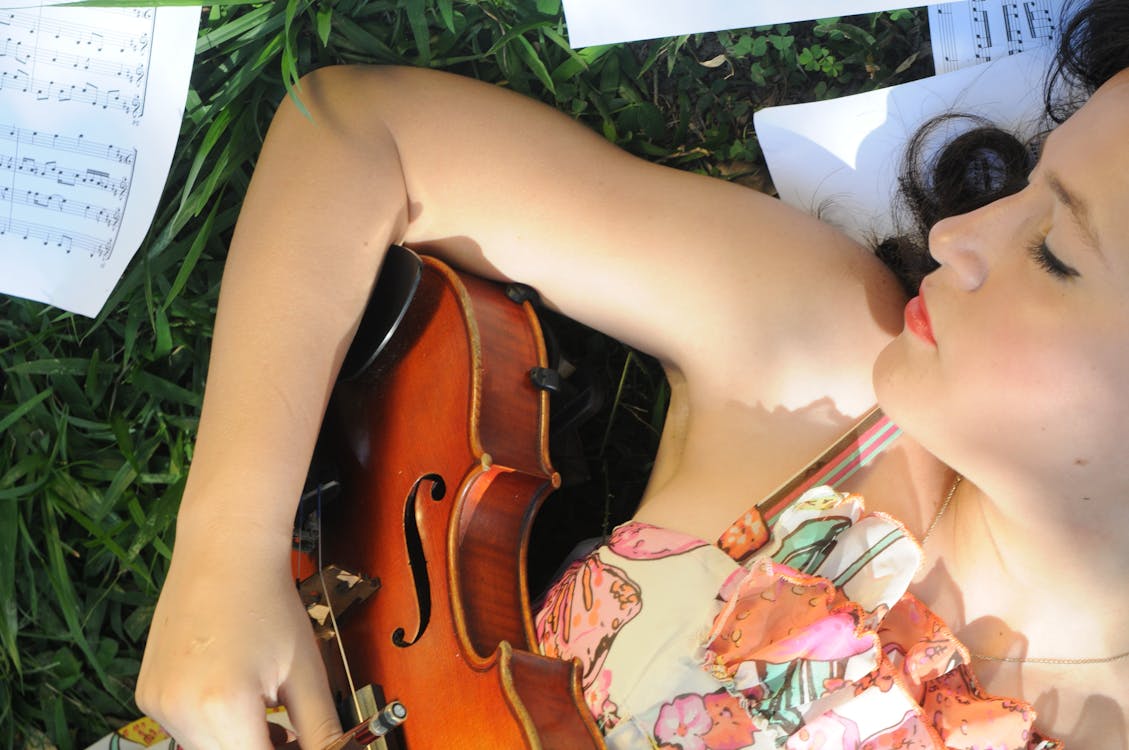 Start from your comfort zone
If you are used to playing "Back in Black" from AC/DC, it is best if you move the bow on your Violin according to that first. The music you know makes it easy to grasp a hold on new instruments, whichever it is. Once you have mastered the music you like on the electric Violin, you can proceed to learn higher strings and music styles.
Check tone quality rules
One of the key things about music is tones. Therefore, no matter what kind of musical instrument you are playing, go for checking the tone quality. With an electric Violin, you can make adjustments to the structure, like its bridge, strings, etc., to get the desired music.
Acoustic Violin vs Electric Violin: Why Learn Electric Violin?
When it comes to learning any string instrument, there are many to choose from. However, most people prefer guitar or Violin. Now, if you are planning to learn one and are confused about choosing between acoustic or electric Violin, here are some points that will help you make a decision.
Body: The body of an electric Violin is solid, whereas the acoustic Violin is hollow. Other than that, the size of an electric Violin is small as compared to the electric variant.
Amplification: Both the electric and acoustic Violins have different amplification methods. Acoustic Violin uses the bridge in its structure to transfer the vibrations of the strings to the soundbox. The electric Violin uses the bridge and the sensors fitted in it to amplify the sound.
Design: Traditional Violins, aka acoustic Violins, have almost the same design. However, the design of an electric Violin can be realised in various ways.
Sound: The obvious difference between the Violins is because of the sound produced. The acoustic Violin produces a classic sound. However, the electric Violin uses an amp to produce an amplified sound.
Maintenance: An acoustic Violin requires timely maintenance as compared to the electric variant. As the traditional Violin has a painted hollow body, it may lose its aesthetics after some time. However, an electric Violin won't.
Now that you are well-versed with the difference between an acoustic and electric Violin, you must have got an idea that an electric Violin is better than the acoustic one, right! Well, then here are some more best reasons to go for electric Violins.
There are many reasons why an electric Violin can be a great choice for a student, intermediate, and advanced player. Here are just a few of them:
You can play anytime you like!
There is no more need to wait for your next lesson to try something new; having easy access to the bow instrument allows you to practice new skills on your own time. Of course, some self-guided learning requires extra preparation time (e.g., memorising scales or practising with metronome), but if you use this free time wisely, you'll save yourself some money in the long run by avoiding additional lessons that aren't necessary due to your newfound knowledge. Thus, making your practice worthwhile.
You can play in an ensemble
When you join an orchestra, they won't let you perform on acoustic Violin; you will be asked to bring your own amp. With electric Violins, this problem is solved, which makes them perfect for ensembles.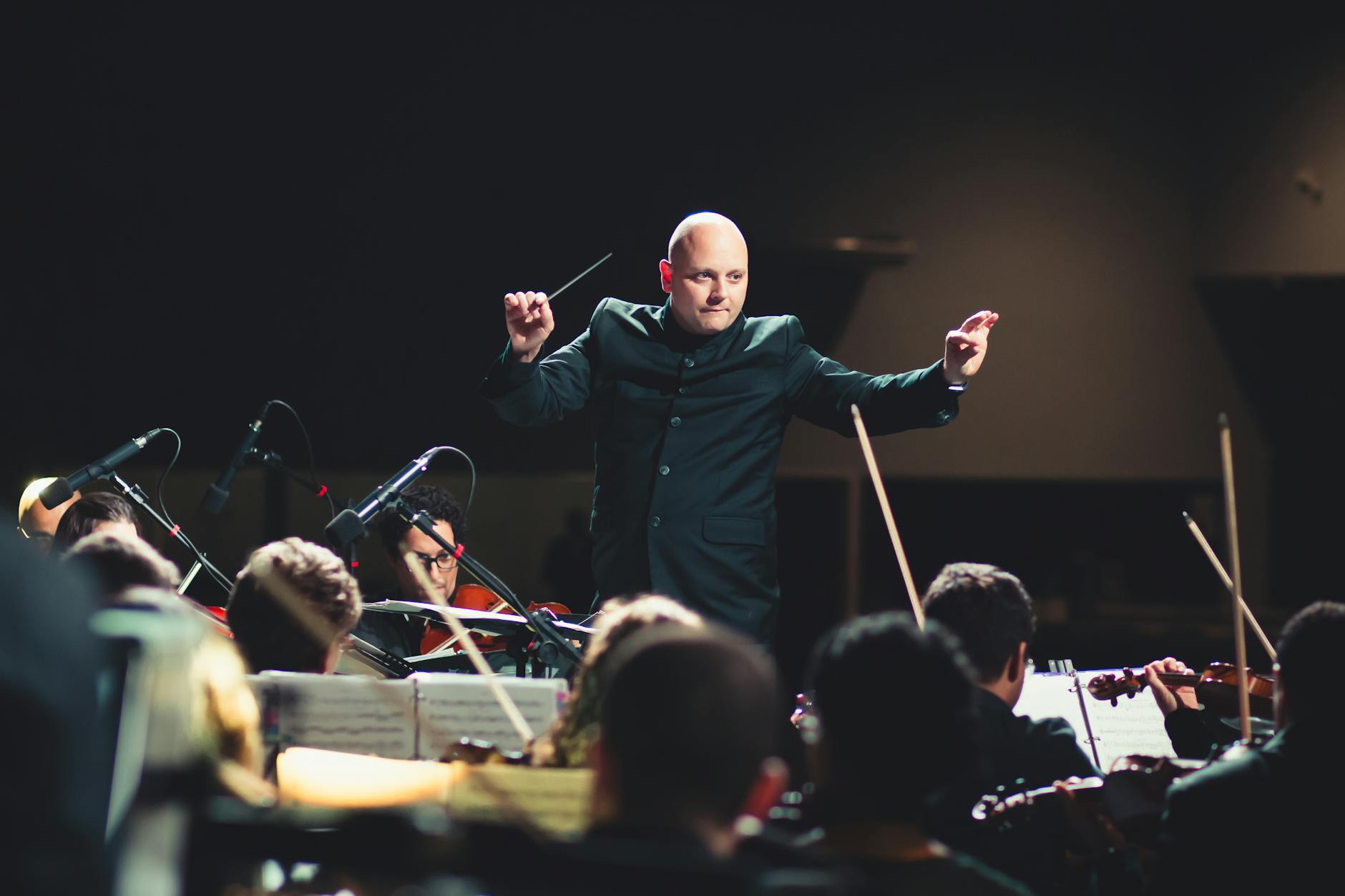 Whether or not acoustic Violins are better than electric ones is still debatable among many musicians. However, when it comes to performing in groups and suited for orchestras, the best bet would be going with an electric variant. Now that we have made aspects clear between both types of Violins, why not get yourself a good quality one like from Yamaha, Stagg, Cecilio, Kinglos, CEVN, etc.
Best and better sound quality
Yes, it will take you some time and effort to master it, but once you practice enough, an electric Violin will produce the best sound for you. There are various sources from where you can learn and practice better. Know about learning violin yourself here!
You can use the best websites to learn Violin online
The internet is the best place to learn almost anything. And it is true in the case of Violin too. There are countless web portals that you can use to learn the art of strings in a good way. Other than websites, you can also leverage the power of apps to learn instruments. Some of these apps also help you check your performance. For a beginner who does not want to take any professional classes, online classes are a great option. Learn more about online resources here!
You can play it at home
Some of you may argue that your neighbours get disturbed when you play any musical instrument at home, right! Well, the best thing about Violin is that you can keep it silent while playing. Yeah, you can connect the Violin to the headphones and tune into the experience while it is silent outside.
Superprof and Violin!
If you are looking for Violin classes near me, you definitely need to check out Superprof. Superprof is an online learning platform that provides you with a pool of services for the subject or skill you need to master.
As far as Violin is concerned, on searching for tutors on Superprof, you will get a bunch of choices. These will include their price, reviews, names and star rating. You can choose any of the tutors based on your preferences. To verify if the tutor is good enough, you can check their portfolio and qualifications. It will paint a clear picture of the tutor in front of you.
The best thing about Superprof is that you get your first class free so that you can see if the tutors sit well with you or not. This is all about Superprof and Violin.
If you are an aspiring musician, go for the Violin. It will take you leaps ahead in your career in less time.
The platform that connects tutors and students