Vibrato on the Violin is a technique of trembling or vibrating effect that is often applied to a note on the violin. This effect is created by gently moving the hand back and forth while playing a note. Doing this will cause the pitch of the note to change slightly, creating a more expressive sound.
It's used to deliver expression and soul to a note and can form even a simple melody that sounds beautiful. Vibrato is mostly for intermediate learners as it requires some amount of skill level to master it. Therefore, it is essential to enrol in violin classes for beginners to reach a comfortable level before attempting a vibrato. Using this technique, the musician can give more colour and fullness to the sound. It is much more than shaking fingers back and forth on the violin.
There are three main types of vibrato - lateral vibrato, harmonic vibrato, and pulsating vibrato. Lateral vibrato is the most common type - it's when the bow is moved from side to side parallel to the strings. Harmonic vibrato happens when the movement is up and down perpendicular to the strings while pulsating vibrato happens when the hand oscillates back and forth along the violin's length.
The best Violin tutors available
1st class free!
1st class free!
1st class free!
1st class free!
1st class free!
1st class free!
1st class free!
1st class free!
1st class free!
1st class free!
1st class free!
1st class free!
1st class free!
1st class free!
1st class free!
1st class free!
Is Vibrato on Violin Hard to Learn?
It's not hard to master vibrato on violin, but it does take some practice. The key is to ensure that you're using your muscles in the correct way. When you vibrate your finger, you want to use the muscles in your arm and hand, not the muscles in your fingers.
To start, hold your hand out in front of you with your palm facing up. Now curl your fingers inward so that your fingernails are pointing towards your palm. Now imagine that there's a string coming out of the middle of each fingertip. You want to use the muscles in your arm and hand to pluck this imaginary string.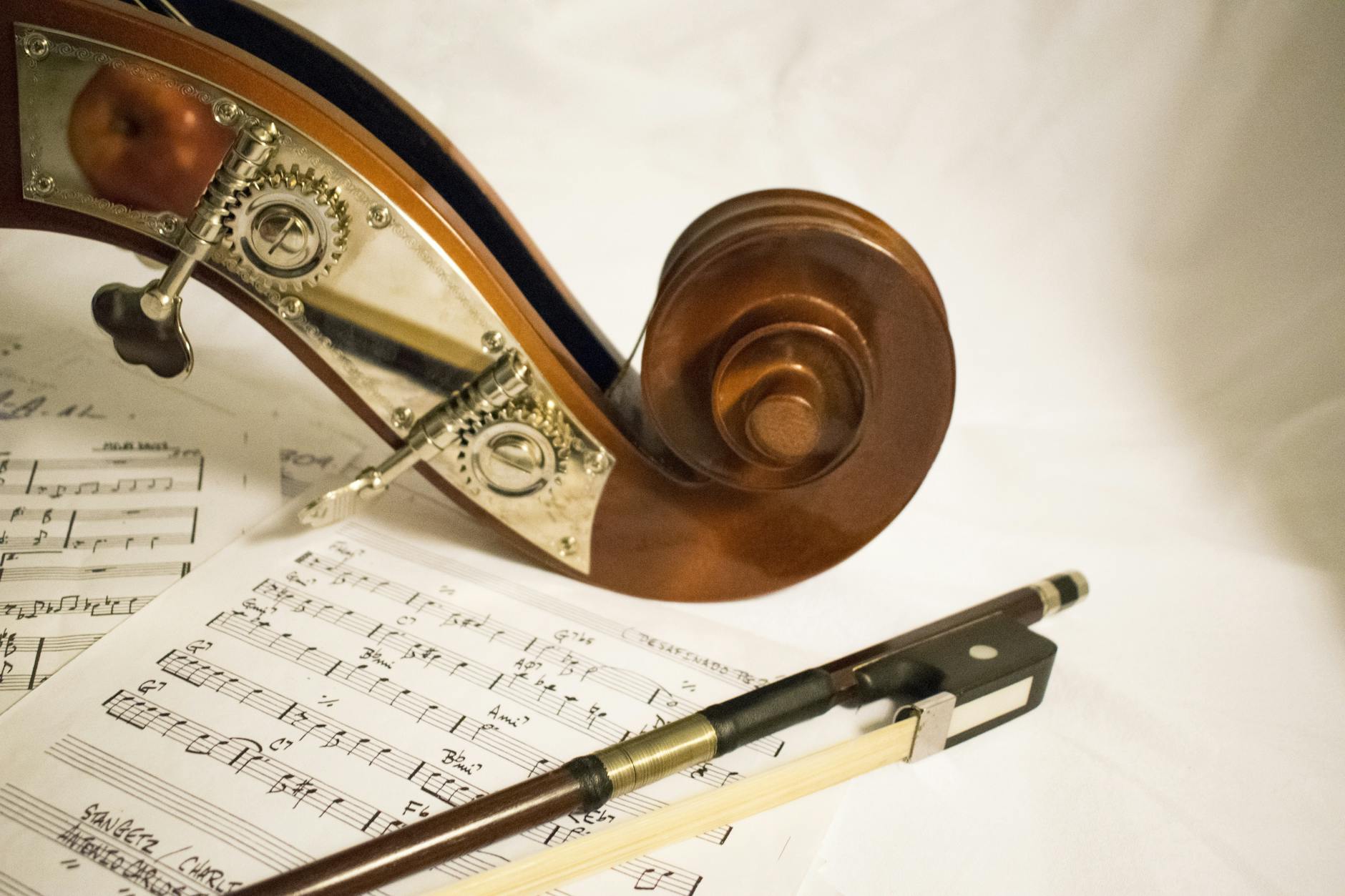 You may find that it takes a little time to get used to the feeling of vibrating your entire arm, but once you get the hang of it, you'll be able to produce a beautiful sound every time. One of the most crucial aspects of violin vibrato is to keep your hand relaxed and fingers light.
You'll want to use your wrist and arm muscles to vibrate the string, not your fingers. You can practice vibrato by starting with a slow vibrato and then gradually speeding it up. Know how to hold the vibrato for the same amount of time on each note. As you get more comfortable with vibrato, you can add more expression and nuance to your playing.
Right Time to Start Learning Vibrato
There is no set age for learning vibrato on the violin. All age groups can immensely benefit from some music training and keep their brain healthy. Some teachers may begin teaching vibrato to students as young as seven or eight years old, while other teachers may wait until the student has reached a more advanced level of playing.
Moreover, there's no one answer that fits everyone since vibrato is a personal expression of each violinist. Some people start working on vibrato in their teens, while others may not perform it until they're in their twenties or even later.
There are some basic skills you may master on your own by simply looking for tutorials to learn violin without teachers. However, it's a good idea to practice with a professional music scholar to practice more core skills.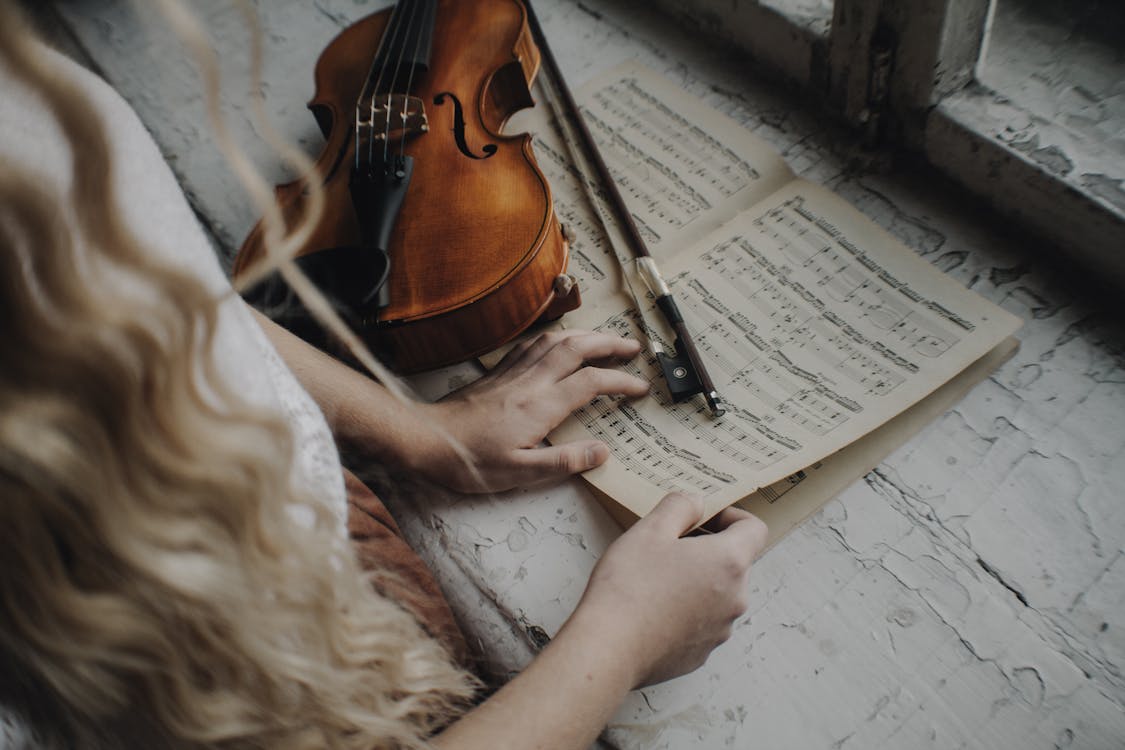 A good rule is to start exploring vibrato when you've reached a level of technique and musicianship where you feel comfortable enough to experiment with it. You'll also need to have a strong foundation in the basic techniques of violin playing, such as finger placement, violin hold, and bowing technique.
Once you've mastered everything about the basics, you can begin adding vibrato to your playing. Ultimately, it's up to the individual teacher to decide when the student is ready to use this technique. There are a few things that you may do in order to prepare yourself for learning vibrato on the violin.
One of the most vital keys is to ensure that you have a good foundation in your basic playing techniques. You should also be aware of your own vibrato and how it sounds. Once you have a good understanding of your own vibrato, you will be better.
How to Learn Vibrato on Your Own?
To start learning vibrato on violin, begin by warming up your hand and bow arm with some light scales and forms. Once you're feeling loose, try adding vibrato to a few tones in each scale. Start slowly at first, and ensure that your vibrato is smooth and even. As you get more comfortable with vibrato, experiment with adding it to different tunes in different scales and songs.
Tips for Learning Vibrato
Just know that there's no one magic trick to learning vibrato on violin – it takes a bit of practice and patience. Here is some crucial information that will enable you to get started:
Start by practising the violin on open strings. This will allow you to get a feel for the motion and it is easier to transfer the form to other tunes.
Use a metronome or drum machine to allow you to stay steady while practising vibrato. It's important that your vibrato is consistent in both speed and width.
Be patient! It may take time before you're actually able to produce a nice, clean vibrato on all notes. Just keep practising regularly and you'll get there eventually.
A way to find the best violin tutorials online is to look for free sources such as apps, videos and pdfs to study step by step. Besides, go slow with the lessons while practising a tune. See how a tune is being used and hands are moving from left to right. As hand movement is necessary, you should know the posture of your neck and breathwork is also imperative.
Choose the Best Violin Vibrato Exercises Online
There are a lot of ways to master vibrato on the violin. A few good options include online tutorials, private lessons, or group lessons. When it's about hunting for the best violin vibrato exercises online, it all depends on what you're looking for. If you're looking for activities that will enable you to develop a beautiful, expressive tune, then I recommend looking for activities that focus on relaxation and breath control.
If you're looking for exercises that will secure you to increase your movement range, then I recommend finding activities that focus on expanding your range in both directions - higher and lower. And finally, if you're looking for ways that will help improve your vibrato technique, then I suggest finding activities that focus on precision and accuracy.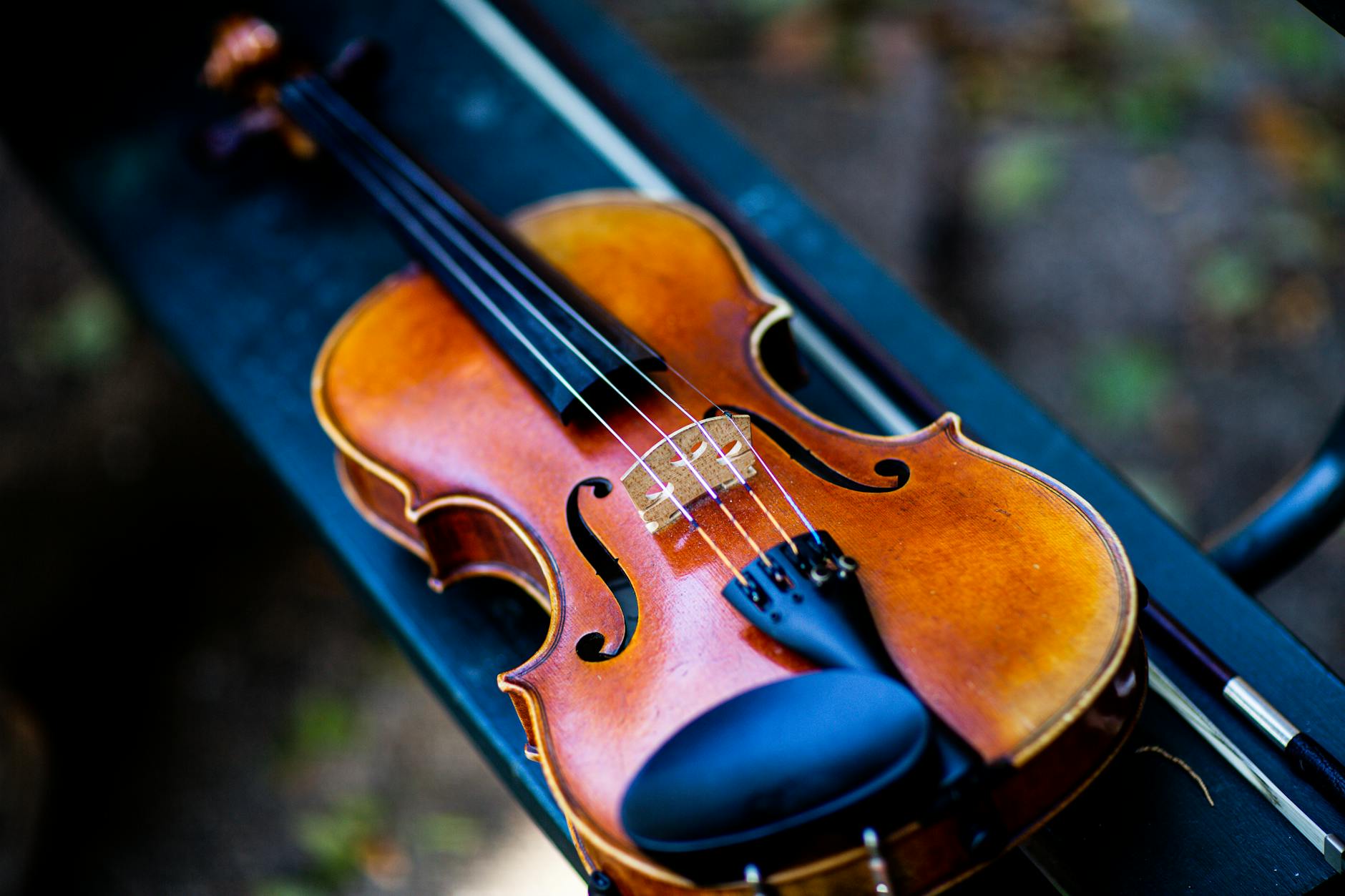 When choosing an online tutorial, ensure to look for one that is reputable and has been created by a qualified instructor. Some good tips for finding a good tutorial include reading reviews, watching previews or sample videos, and ensuring the tutorial is compatible with your skill level.
If you're interested in private lessons or group lessons, your ideal bet is to ask around for suggestions from close friends or family members who play the violin. Once you've found a teacher you like, be sure to discuss vibrato forms during your first lesson.
Crucial things to look for when choosing vibrato exercises online
Find the activities that are based on solid technique principles. There's no point in practising sloppy violin activities!
Look for activities that specifically target the muscles and form needed for a good tune. For example, if you're having trouble with pitch accuracy when vibrating, then find an activity that targets pitch accuracy.
Be wary of notes that promise fast results. It's important to remember that good vibrato takes time and patience to develop. There's no quick fix!
Listen to audio demos or watch video demonstrations of the activities before you buy them.
Best Violin Tutorials Online on Superprof
If you wish to do a course in vibrato online, look for a professional who can work as per your current skill level. Your search for a tutor will depend on what you're looking for in a violin tutorial for vibrato. Do you want to master how to do vibrato correctly and with good technique, or are you more interested in finding quick and easy tips that will give your vibrato a more pronounced effect?
If you're looking for the former, we would recommend checking out some of the classical violin pedagogy resources online. For example, the Violinist website has a number of articles discussing different aspects of vibrato technique. There are some of the best websites to learn violin that have detailed lessons.
If you're looking for something a little more concise, YouTube is sure to have a few good options as well. Just ensure to watch videos by reputable teachers or performers who know what they're talking about! Lastly, you can register on the Superprof website to learn vibrato on the violin.
Superprof has professionals with years of experience who'll be perfect for teaching you various violin playing skills. You may also learn electric violin for beginners or master different types of vibrato. All you have to do is register, scroll through profiles, and pick the right teacher. You may read the reviews and testimonials online to find out about the credibility of the tutor.
The platform that connects tutors and students