While playing the violin, you become a great storyteller, and you're telling a story ~ Joshua Bell.
The quote above expresses that a violin player is similar to a storyteller. And if you are into instruments and pondering what to learn next, become a storyteller - learn to play the violin.
The violin is an exciting and versatile instrument, which can be used in various genres and styles. There are several physical benefits to learning how to play the violin. It helps in improving dexterity, hand-eye coordination, and balance. Discovering how to play will also stimulate your brain and increase your focus.
If you enjoy music, consider this step toward understanding another instrument as part of a lifelong education process that keeps your mind active and healthy.
Moreover, the violin may seem a bit difficult to handle at first, but you will get the hang of it with practice. You can use the best violin tutorials online to master your skills. There are plenty of tutorials available on Superprof from where you can use the one that suits you the best.
Also, reading through this guide will help you discover whether or not it's possible to learn how to play the violin on your own! We'll go over some essential considerations before diving into specific tips.
So, without further ado, let's start.
The best Violin tutors available
1st class free!
1st class free!
1st class free!
1st class free!
1st class free!
1st class free!
1st class free!
1st class free!
1st class free!
1st class free!
1st class free!
1st class free!
1st class free!
1st class free!
1st class free!
1st class free!
Can You Learn Violin by Yourself?
The short answer to this is yes - but not without some effort on your part. While you can get hold of basic scales and techniques online or through an app, the violin requires a certain level of manual skill in order to play beyond these simple levels.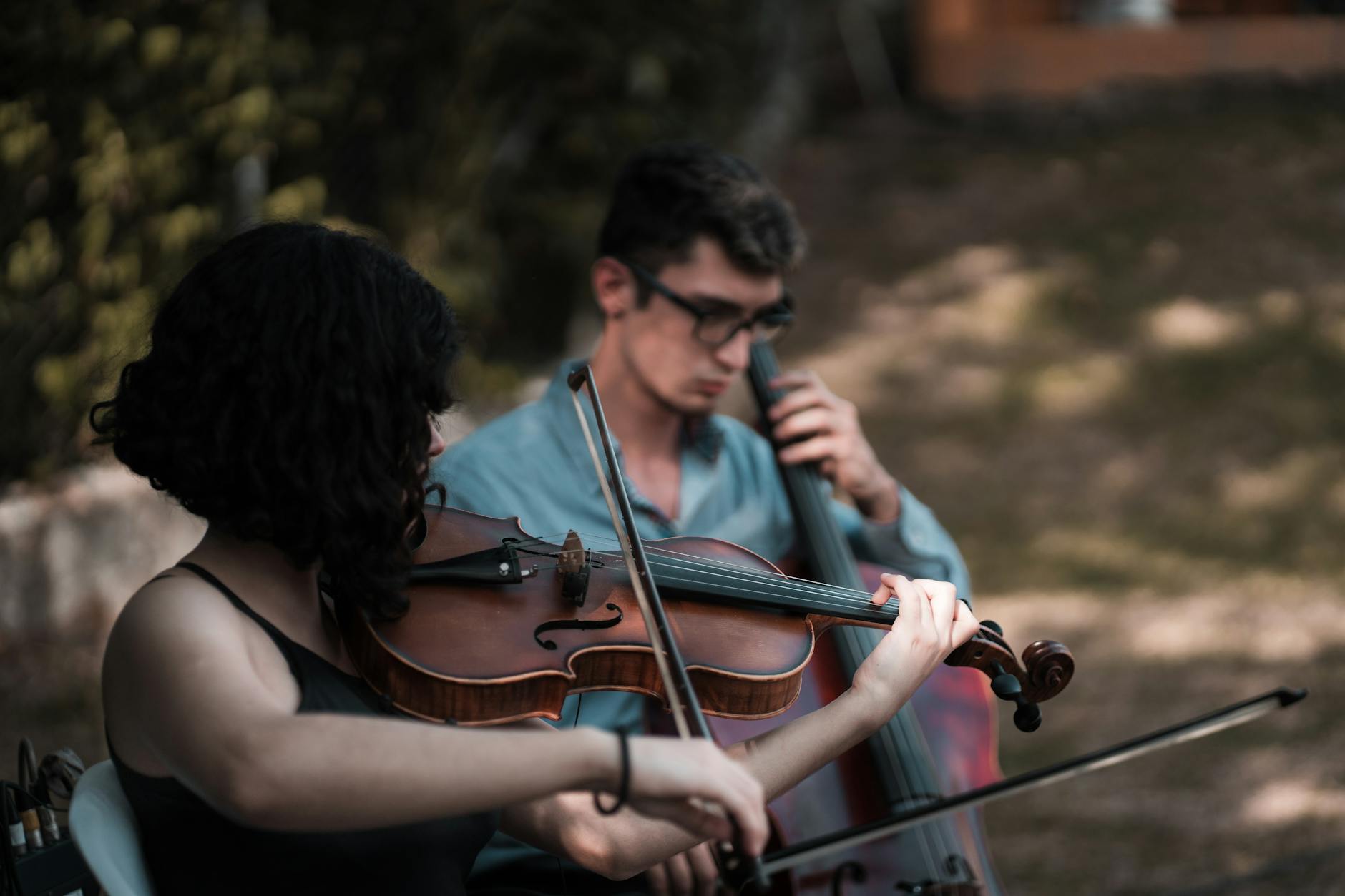 An instructor can teach you how to make your fingers do what you want them to do, regardless of the skill level they are currently at - simply by making minute adjustments in their posture and finger placement.
Additionally, learning to take care of your instrument properly is also something that requires guidance from another person as opposed to doing research yourself on how best to clean and maintain a violin.
Finally, many people have a misconception that the violin is an instrument that should only be played by those who can afford to purchase expensive musical instruments. However, you don't need a lot of money to know how to play the violin, but it will still cost you some money starting out if you want to have an actual violin as opposed to a cheap plastic one. The good news is, even cheap violins sound great when they're played well!
Also, to understand how to play the violin, you will need to invest some time. You can't expect to sit in front of your instrument for a few minutes a day and be good at it. You have to practice daily if you want any chance of being able to play something that doesn't just sound like noise after months. Unlike other instruments, there are no quick shortcuts when understanding violin, particularly when you want to become an advanced level musician and master playing vibrato on the violin.
The best results are achieved when you dedicate around 2-3 years of consistent practice and effort to learning. When people ask me 'how long does it take', my answer is - for some people, you know after your first lesson. For others, maybe not until your third year of lessons. Everyone is different, and everyone learns differently.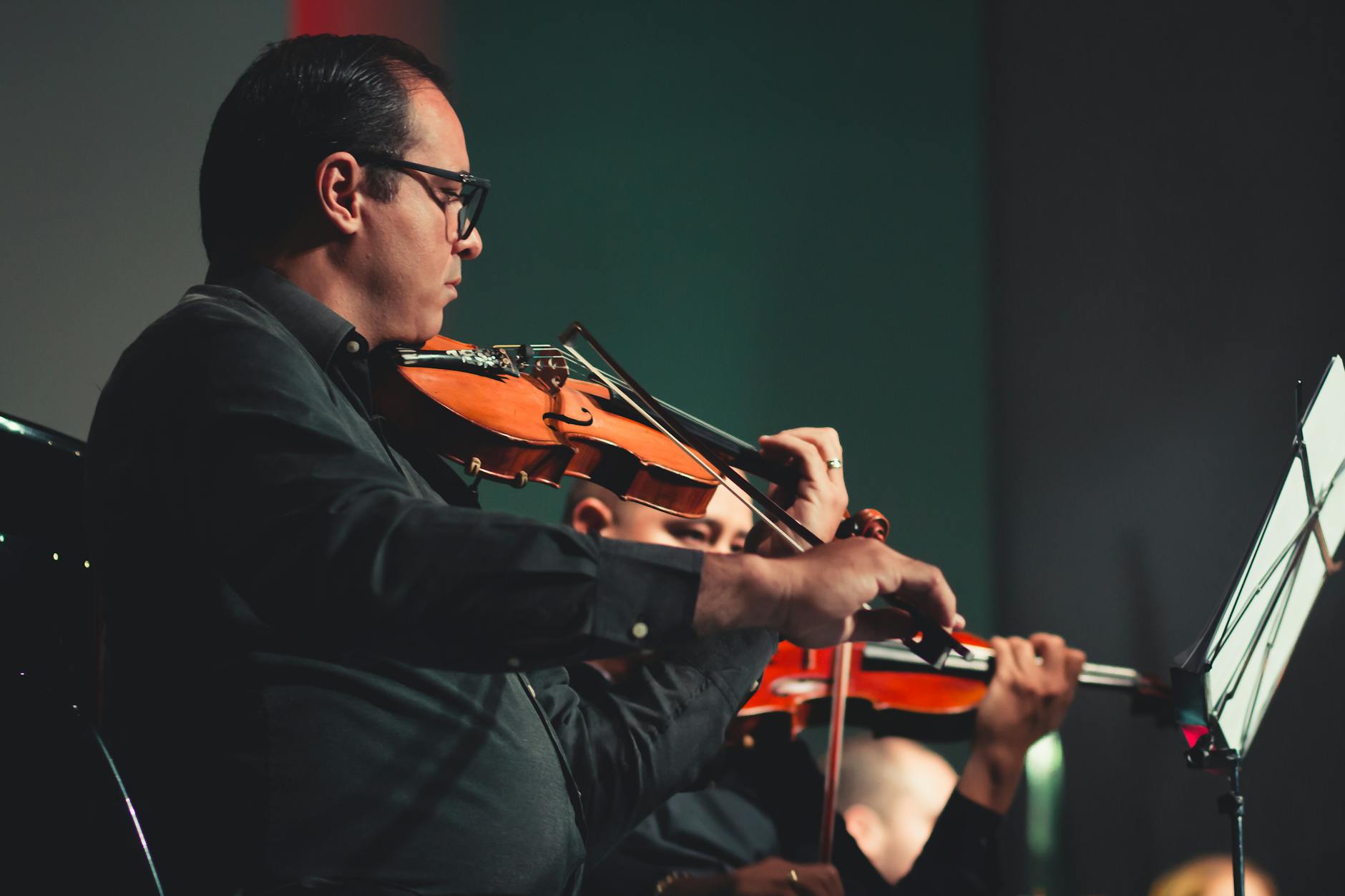 Learn Violin Through YouTube Videos
There are many YouTubers who have uploaded their violin playing videos on the internet. If you want to learn from the comforts of your home, then this is a great way to get started.
Consider watching high-quality tutorial videos posted by professional players to improve your knowledge.
There are plenty of free video tutorials available on YouTube covering different levels and genres of playing. So don't hesitate to search for them online before asking any questions in the comment section. Also, if someone has already asked a similar question, refer them and watch that video too.
The Best Apps for Learning Violin
Violin apps designed for violinists have transformed the ways of practising, learning, and teaching the instrument. Thanks to the amazing apps and the professional developers who are making wonderful apps that are serving as violin classes for beginners.
Professional Violin is the best app for learning how to operate string instruments like a violin is available in the Play Store with multitudes of great features that any violinist would love to have on their mobile devices. Trala is another very reliable app that helps violin beginners with postures, string crossings, scales, tone quality, vibrato, etc.
Understand Working of Violin with Books
Not each of us is comfortable taking aid of online sources and prefer the old method of reading, understanding and implementing. If you are among such people, plenty of books explains how you can hone your instrument skills and become a professional violinist. It doesn't matter if you prefer conventional violin or electric; the books can clarify each element.
Moreover, if you are looking for books for electric violin for beginners, you can go for The Electric Violin Training Kit by Christian Howes. For the conventional violin, you can go for any of these - Essential Elements for Strings, Learning The Violin, How To Play The Violin, etc.
Some Useful Tips to Learn Violin Yourself
While you're learning how to play the violin, don't try to skip steps. The best way to learn is through a step by step approach, which will provide you with all the necessary knowledge and skills required for playing the violin.
You can follow this strategy to become proficient enough.
Commit Fix Time to the Practice
Set up your practice space. Don't try to practice the violin when you're in bed or eating food. Remove all distractions and dedicate at least one hour of uninterrupted time to practising the violin. Make this a habit if you want to get hold of it successfully.
Focus on Postures, Tone & Technics First
Before you begin with the tuning and playing of songs, pay attention to how you hold your fiddle, how to be comfortable while sitting down with it, what points touch it, etc. The postures and techniques should be perfected before you begin practising songs. When you nail these things down correctly, everything else will automatically fall in place - so don't skip this step if you want to learn how to play the violin yourself.
Learn Songs & Melodies First
Just like any other instrument, it is always better for a beginner to focus on learning the tunes and melodies rather than playing them at full speed from day one. This will help increase your understanding of notes and rhythm, which is essential when playing the violin later on.
Listen to Violin Music
Listening to violin music is also one of the best ways to learn about it. Listen carefully, take note of what you like and dislike in certain songs and try to implement those elements when learning how to play the instrument yourself - this will help improve your results too!
Being Patient is Very Important!
Don't rush things and focus on good practice, as said above. It's understandable that violin is a bit hard to get used to, but there's nothing impossible. You may hit some rough patches and face difficulties but remember quitting is not going to help in any way.
Superprof - The one-stop solution!
As discussed above, you may learn to handle violin by learning from the best websites to learn violin online but still, you'll need a guide to make you a perfect violinist.
Therefore, use Superprof to search for the best tutor online for yourself. The platform offers plenty of professional violinists who are teaching thousands of students per year. The faculty is well versed and has years of experience, which is the most significant plus point while looking for a violin teacher.
Other than that, there are unique features that Superprof offers to all of its users that you should know.
Free First Class - It might be the only platform that provides its users free demo classes whenever they choose a new tutor. It benefits everyone as demo classes can help determine whether someone wants to continue with a tutor. Also, it can be helpful in knowing the structure of the teaching and the objectives and goals a user will achieve at the end of the training.
Customised Classes - All the classes offered by Superprof are designed based on user requirements, and it is a result of their years of experience teaching students from all over the world. Just a few platforms provide such flexibility to their users that too at no extra cost.
Verified User Reviews - As a user, you can find reviews of all the tutors listed on Superprof. Verified reviews mean that a professor's rating is based on real students' feedback, making it authentic and reliable. So if you have any doubt about a particular tutor, then checking out their verified reviews is a must.
So, don't waste much of your time. Pick up your phone now and get in touch with one of the Superprof tutors now.
The platform that connects tutors and students