What you eat really does affect how your hair looks and grows. It is very difficult to promote hair growth without a healthy diet. If the scalp is not receiving the nutrients it needs, new hair will be slower in coming. Healthy hair is important because long, healthy hair is a symbol of youth and attractiveness. Good hair health can help protect your overall wellbeing and mood.
Hair is made up of proteins, so it's important to include plenty of high-quality protein in your diet. Essential fatty acids, minerals, and vitamins are also essential for healthy hair.
In this post, we'll discuss the best foods to eat for healthy hair, as well as some tips for incorporating them into your diet. Learn how you can get the essential nutrition for healthy hair and enjoy great hair days every day.
The best Nutrition tutors available
1st class free!
1st class free!
1st class free!
1st class free!
1st class free!
1st class free!
1st class free!
1st class free!
1st class free!
1st class free!
1st class free!
1st class free!
1st class free!
1st class free!
1st class free!
1st class free!
Nutrients that promote good hair health
It's a long list of healthy things, but getting enough protein is an excellent start. Apart from this, you need to get Omega-3, vitamin B, and Biotin to keep your hair long and strong. There are so many ways for disease prevention through a healthy lifestyle. You just have to eat healthily; your hair, skin, and body will function well.
Protein
Protein is, without question, the most important nutrient for hair health. Along with eating high-quality protein sources like fish, meat, eggs, and certain vegetables, it's essential to drink plenty of filtered water to help your body wash away toxins.
Eating healthy fruits, vegetables, and proteins increases moisture in the hair. Hair is mainly composed of keratin with about 8% moisture content. By making it a priority to eat healthier foods with more fibres and nutrients, one's diet will contribute to how their hair looks overall, even when shampoos are taken into account. The importance and benefits of healthy eating are innumerable.
The most important point is that all of these items need to be consumed in moderation because too much of any nutrient can be deleterious for the body; this includes protein-rich foods like meats or legumes.
Iron
In order for hair to grow, one of the major requirements is an ample supply of iron. Inadequate intake of iron causes the body to store it rather than make it available for production. A lack of iron can also cause a reddish tint or dryness in the hair and scalp. Lastly, your diet plays a factor in how well your body takes care of itself.
Taking care of allowing adequate time between meals helps with better digestion and increased absorption rate of nutrients. This contributes to a healthier life overall, including skin and hair health, as well as keeping an energy level balanced throughout the day.
You may get your daily iron from green leafy vegetables and fresh fruits like spinach and pomegranate. Eating fresh food can also maintain a healthy digestive system and make you feel more energised.
Always consult a professional doctor before taking iron supplements as they may do more harm.
Biotin
Because the body cannot produce Biotin on its own, many people turn to biotin supplements to improve not only their diet but also their appearance. Experts believe that by improving the amount of Biotin in your system, you may be able to reduce split ends as well as improve the overall elasticity and strength of both individual strands of human hair as well as the entire strand or bundle.
Lack of vitamin B can cause hair fall and weaken the hair follicles. Moreover, it is the best nutrition for healthy eyes as vitamin A, and B promote healthy eyesight. It is necessary to get your vitamins from food as well as supplements.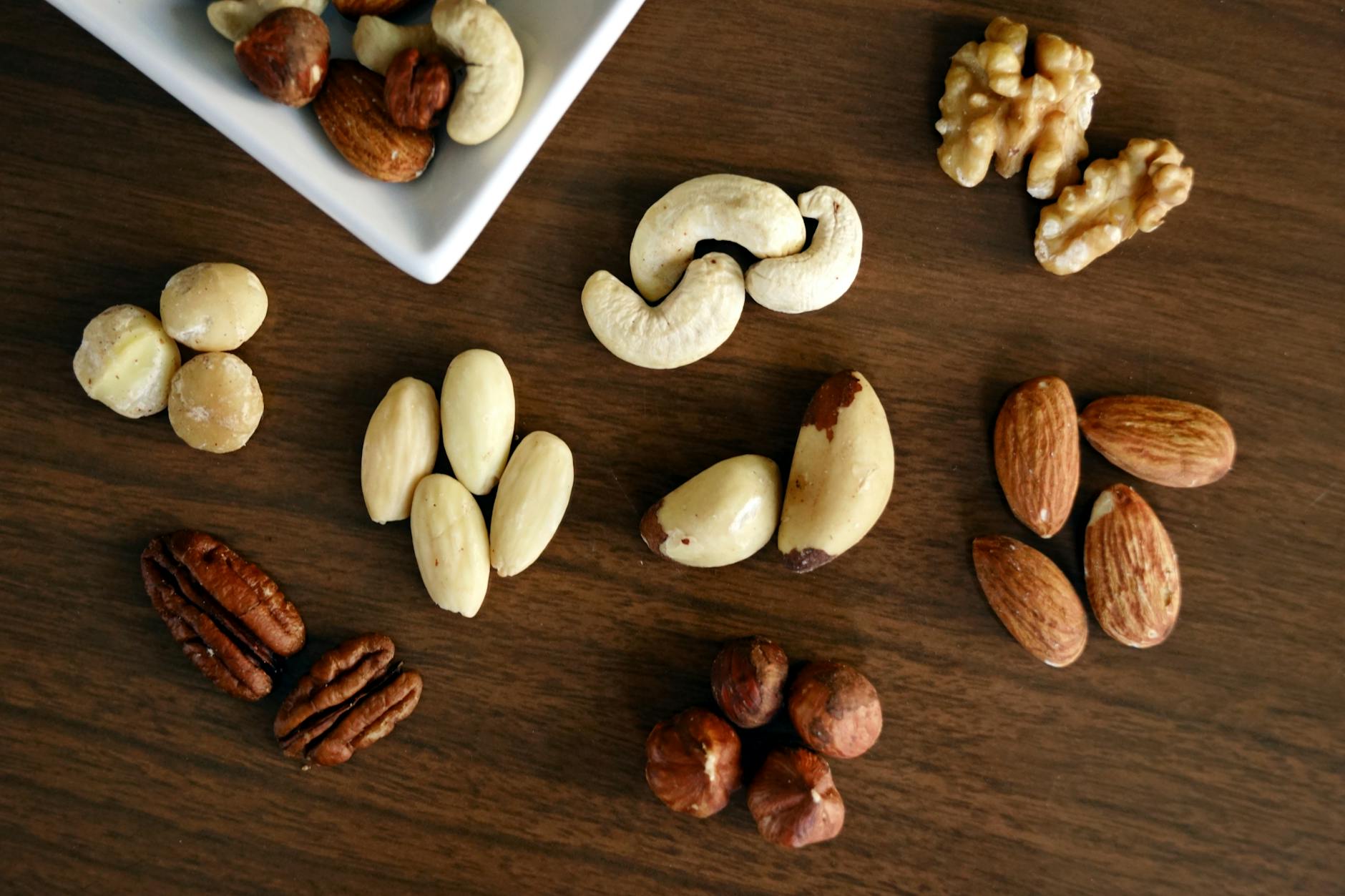 You can get biotin and Vitamin B compounds from eggs and nuts like walnuts, almonds, and pecans. Other factors that affect health are fad diets that are not rich in vitamins. Every study on the lack of amino acids vitamins shows that hair growth is patchy and slow in patients.
These days vitamin gummies with zinc, iron, and Biotin are in high demand as people realise their importance. They taste good and also nourish the body. However, people should not consume more than the recommended dose. It is ideal for getting your fatty acids, iron, zinc, omega-3 and vitamins from natural food sources.
How to get essential nutrition for healthy hair?
There are a number of proteins that can be found in many hair care products. Proteins contribute to the health and strength of hair. Hair is made up primarily of protein fibres, which help make the hair appear shinier and thicker. Proteins also play a key role in the production of keratin, a compound found within hair follicles, small sacs at the base of each strand where new cells are created to replenish old ones as they wear away with time.
Keratin itself is responsible for some strengthening qualities due to it holding strands together tightly enough so that tresses won't easily break or fall out during combing or brushing.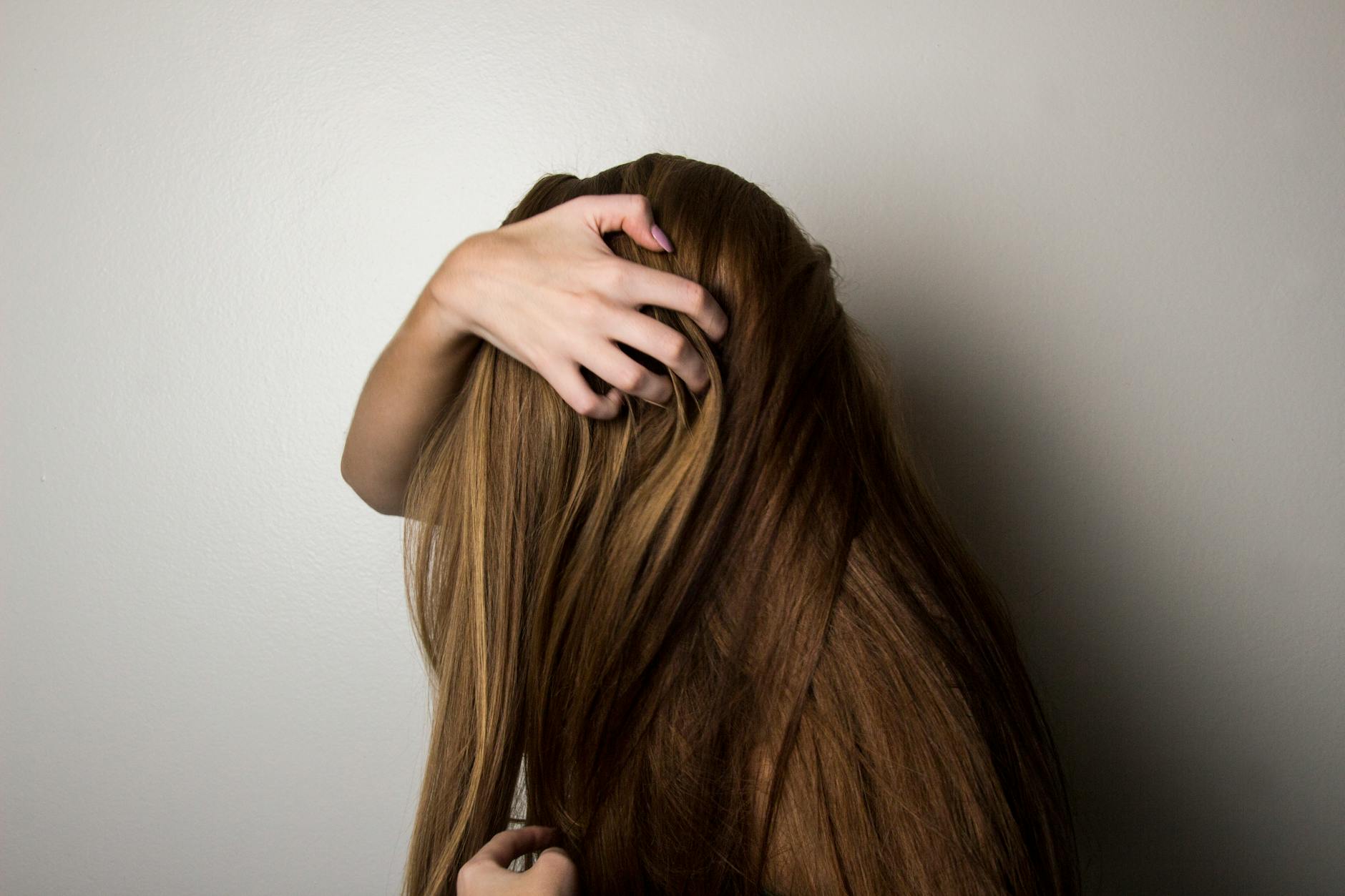 Protein is probably one of the most important nutrients for hair health. In fact, protein provides the amino acids that serve as building blocks for all your hair proteins. This gives them sturdy structure and elasticity that allows them to grow healthy and strong.
If you get too sweaty from being active in sports or working in a hot environment, you may have inadequate protein intake. Besides, consuming enough protein will also keep your nails from breaking easily when they're exposed to moisture by keeping them hydrated on their surface instead of turning brittle when they're not hydrated at their surface.
Protein is found in many everyday items like poultry, fish, nuts, legumes (e.g., beans), dairy (e.g., milk), eggs and tofu. Another great source of protein is plant-based proteins that can come from sources like soy or hemp powder to fulfil your daily needs!
The Importance of Good Nutrition in General
Nutrition is a crucial aspect of our life, and it plays a role in every area of our health. Good nutrition provides the nutrients we need to grow and develop properly, maintain good health, and resist disease.
Providing a healthy diet for all people is one of the most important steps we can take to improve global public health. Nutrition is essential for human health. It is the intake of food, liquid, and other nutritional substances that provide the body with the necessary nutrients to grow and develop, maintain body functions and resist infection and disease.
Good nutrition is crucial at all stages of life, from prenatal care through childhood and into adulthood. Proper nutrition helps ensure a healthy pregnancy, adequate growth in children, and good health throughout life. Right nutrition also helps prevent chronic diseases such as heart disease, stroke, cancer, diabetes, and arthritis.
Poor nutrition can lead to a wide variety of health problems. This includes
Stunting in children
Obesity, heart disease
Type 2 diabetes
Hypertension
Osteoporosis
Cancer
Lack of energy
Cognitive damages
Your guide on how to control hair fall/ hair loss
Make sure you're getting enough protein in your diet. As hair is made of protein, so if you're not eating enough protein, your hair will be the first thing to suffer. Try to include plenty of high-quality protein sources in your diet like chicken, fish, eggs, and nuts.
Find online dietitian here on Superprof.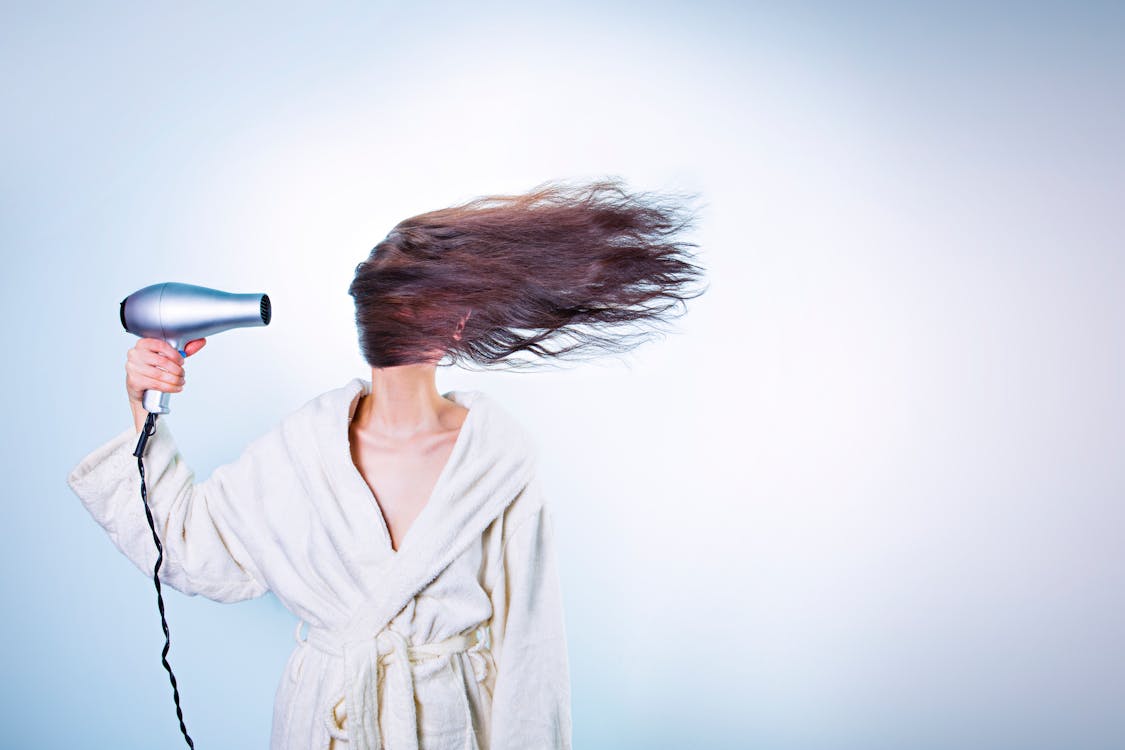 There are several things you can be doing to help prevent hair loss and promote hair regrowth.
Clothing:  A hat may keep the heat away from your scalp and encourage circulation. Make sure you don't tie your hair too tightly.
Haircare: Keep your hair clean and healthy by avoiding too much heat, colouring or styling, as these things increase the likelihood of breakage. Besides, you may sleep on a silk or satin pillowcase to prevent hair from breaking and keep your follicles happy.
Allow for time for your hair to recover: Give it at least 3 days between sessions with any form of heat treatments such as blow-dryers, curling irons, straighteners, or hot airbrushes. Get regular haircuts as this way they don't get too long, which prevents split ends that can lead to breakage over time.
Ways to keep hair shiny
Apart from diet, there are certain ways you can maintain the health of your hair. First, try to keep your stress levels under control. Stress can cause hair loss. Make sure that you're drinking enough water. Water helps keep the scalp healthy and hydrated. Finally, use a good quality shampoo and conditioner formulated for thinning hair.
Also, try to avoid styling products that contain alcohol or sulphates, as these can damage the hair follicle and lead to hair loss. Consider using a scalp massage oil or treatment to improve blood circulation to the scalp and promote healthy hair growth.
If you're experiencing excessive hair fall, it's best to consult with a doctor or nutritionist who can help identify the underlying cause and recommend the appropriate treatment.
Find dietitian near me here on Superprof.
How to find the best personal nutritionists in India?
Nutrition is a big deal, and as such, there are many people with nutrition degrees. The challenge for you as a client will be to find the best one from among those who have been tested, qualified, credentialed, and accredited. A nutritionist will also help you figure out the best vitamins and nutrients for healthy skin and hair.
You may ask them how often they update their certifications or what is their personal practice around continuing education? Ask about things like issues of food safety. Look into organisations that provide accreditation.
The best way to find a qualified nutritionist in India is to use your friends and family, the internet, or word of mouth. After you're done making appointments with your preferred professionals, schedule one or two consultations for comparison before making a final decision.
Be sure to ask plenty of questions that are tailored specifically for what will be required for you to achieve optimal health. It's also important to determine if they will work within your budget - there are many weight loss programs that will cost upwards of 2000 per month - but make sure it fits into your available resources first.
Certified Nutritionists on Superprof
If you're living in India and you're having trouble finding a good nutritionist, then it's time that you take the first steps to improve your health by looking for a qualified dietician on Superprof. The website has experts who will provide you with credible information about essential nutrition for healthy hair.
You just have to register on the website and look for a nutritionist who fits your needs. The first session is free, allowing you to learn more about the trainer. You are free to go through the profiles and inbox them with your health goals and requirements. So, get going!
Find dietician in Mumbai here on Superprof.
The platform that connects tutors and students