3D drawing is a new and emerging art form to help artists create beautiful, high-quality images sans any special skills. It is a great way to showcase your innovative skills while lending depth to your artwork.
It can be drawn by hand or with computer software. Learning with the latter allows one to create models that can be used in different fields, such as architecture, manufacturing, and animation.
Irrespective of your understanding level, be it a professional artist or a beginner, you can learn how to draw in 3D. But before proceeding, let's take an overview of this technique and how to use it to draw different objects.
The best Drawing tutors available
1st class free!
1st class free!
1st class free!
1st class free!
1st class free!
1st class free!
1st class free!
1st class free!
1st class free!
1st class free!
1st class free!
1st class free!
1st class free!
1st class free!
1st class free!
1st class free!
3D Drawing — The Definition
To understand 3D drawing, you must first know what 2D drawing is.
Let's understand it like this. When we draw in 2D (two dimensions), the process of drawing is easy. All that needs to be considered are width and height; no depth involved. But what should you do when you want more precision in your work?
Simple! Add a third dimension; it will make for an interesting 3D drawing as it adds depth to your creations, giving them volume. Thus you can view all of its features from different angles.
Why Should You Learn To Draw In 3D?
Although 2-dimensional images like drawings and sketches are still dominating the design world, something about them makes it difficult for designers to deal with an idea, in its early stages. It does not allow one enough freedom of expression.
Fortunately, 3D modelling is no longer a luxury reserved for those with resources in the digital world. It has become a vital tool in today's design process. This is especially true when exploring new ideas and concepts, as these are difficult to view without a visual representation.
Moreover, 3D modelling has become an essential part of many industries such as engineering and production. Creative designers have more creative power than ever before, and the 3D modelling skills that they need for this come with a set of benefits. It can make drawing shapes easier and efficient to produce better-looking products at the end of all the hard work.
Open professional avenues for yourself!
Woman Drawing on Book, Source: Pexels
The 3D design is an important skill, valued by companies that work with 3D software. It's an excellent way for designers to increase their marketability and gain employment opportunities in the industry. Creative 3D modelling is becoming an increasingly valuable skill in the design industry because of its use in concept creation and parametric tools like Grasshopper and 3D printing.  Many professionals apply this skill while designing 3D comic characters. Learn how to draw comics and live your dream. If this has piqued your interest, you can teach yourself how to draw Anime and Manga characters with easy tutorials.
It is a simple tool to learn how shapes work - Drawing an object can be challenging because it's not easy to envision the final shape of an object in 2 dimensions. This becomes even more difficult if your geometry is complex and includes curves or angles. 3D modelling provides a great deal of control, especially during the early concept stage when unexpected or unwanted results can be easily spotted. 3D allows designers to inspect surfaces' curvature by evaluating their reflections from different angles.
Enhance your vocabulary (design) - Creating 3D models is an amazing skill in the design world because it allows for increased creative freedom. Designers can use their aesthetic vocabulary by representing shapes and designing features that would otherwise be hard, if not impossible, with 2 dimensions only.
Create realistic concepts for optical designs (illusion)
Drawing Book, Source: The Art of Education University
The modern-day design includes a lot of 3D modelling and rendering. The software's ability now makes evaluation much easier because you can view how something will appear in real life and test prototypes. Models are still in use in the industry, but they're limited to a minimalistic level, with most creative design happening digitally.
A wide variety of 3D modelling is available - 3D modelling has come a long way from the days of simple polygonal shapes. Today's designers have different approaches to select from NURBS, SubD and parametric/generative models, and more traditional ones like feature-based solid modelling or digital sculpting. The latter is for those who want to stick with tradition but still be creative.
How To Create 3D Drawing Online?
To learn "how to draw in 3D", you must first understand the importance of learning to draw in perspective.
But, what does it mean to draw in perspective?
Perspective is the system of representing how objects appear three-dimensional when viewed from a distance. Perspective in art provides an image with depth. It makes it seem like you are getting closer to what's being depicted by moving away from your point of view and farther back towards another object or person who might be standing at infinity.
This 3D drawing perspective is further of four types:
1-point perspective: It has one vanishing point on the horizon line, and all orthogonal converge towards it. Single point perspective lies within the picture plane.
2-point perspective: It has two vanishing points on the horizon line that may or may not lie within the picture plane.
3-point perspective: The linear perspective makes your painting more engaging, with two vanishing points on the horizon line and another high above or below it.
Multi-point perspective: It is a type of drawing that has more than two primary vanishing points. This would help to draw an optical illusion of depth.
To master 3D drawing, you must first master the basic techniques, starting with paper and pencil to sketch. One such is explained below.
For example, how to draw a face in 3D?
To create a 3D face illusion, you must follow some simple steps, including:
Draw a vertical line. It is the middle of the face.
To draw the eyes, make an imaginary line halfway between where you think eye sockets would be on either side of the head.
Place the base of the nose halfway between the eyes and the chin.
Create the centre line of the mouth halfway between the base of one's nose and chin.
The length of the ear is the distance between the top of the eye and the base of the nose.
The width of the mouth will depend on how far apart your eyes are when they're looking straight ahead.
Once you are through, you can further learn how to add colour, texture or light to the drawings. Adding colours is also vital in designing tattoos. You can know more about colour composition and inclusion in the "How to draw tattoo designs" article.
Read our blog How to Draw: A Learner's Guide to learn to use simple tools and techniques to draw different objects and shapes.
Best 3D Drawing Software
The first thing you should know about 3D drawings is that they're not actually three-dimensional. It's just an illusion created by overlapping two-dimensional images at different angles. There are several ways to do this: using red/cyan glasses, a stereogram app on your phone or tablet, or Photoshop's 3D function (if available).
From the many 3D drawing software available, we chose to select the following few to make learning the art of drawing easy.
SculptGL is a browser-based software that allows you to use all the standard 3D sculpting tools like smooth, brush, and inflate. There's also an option of working on textures and painting using this program by simply choosing from one menu. SculptGL multi-resolution capabilities allow users greater control when designing their sculptures for external use in any medium they select.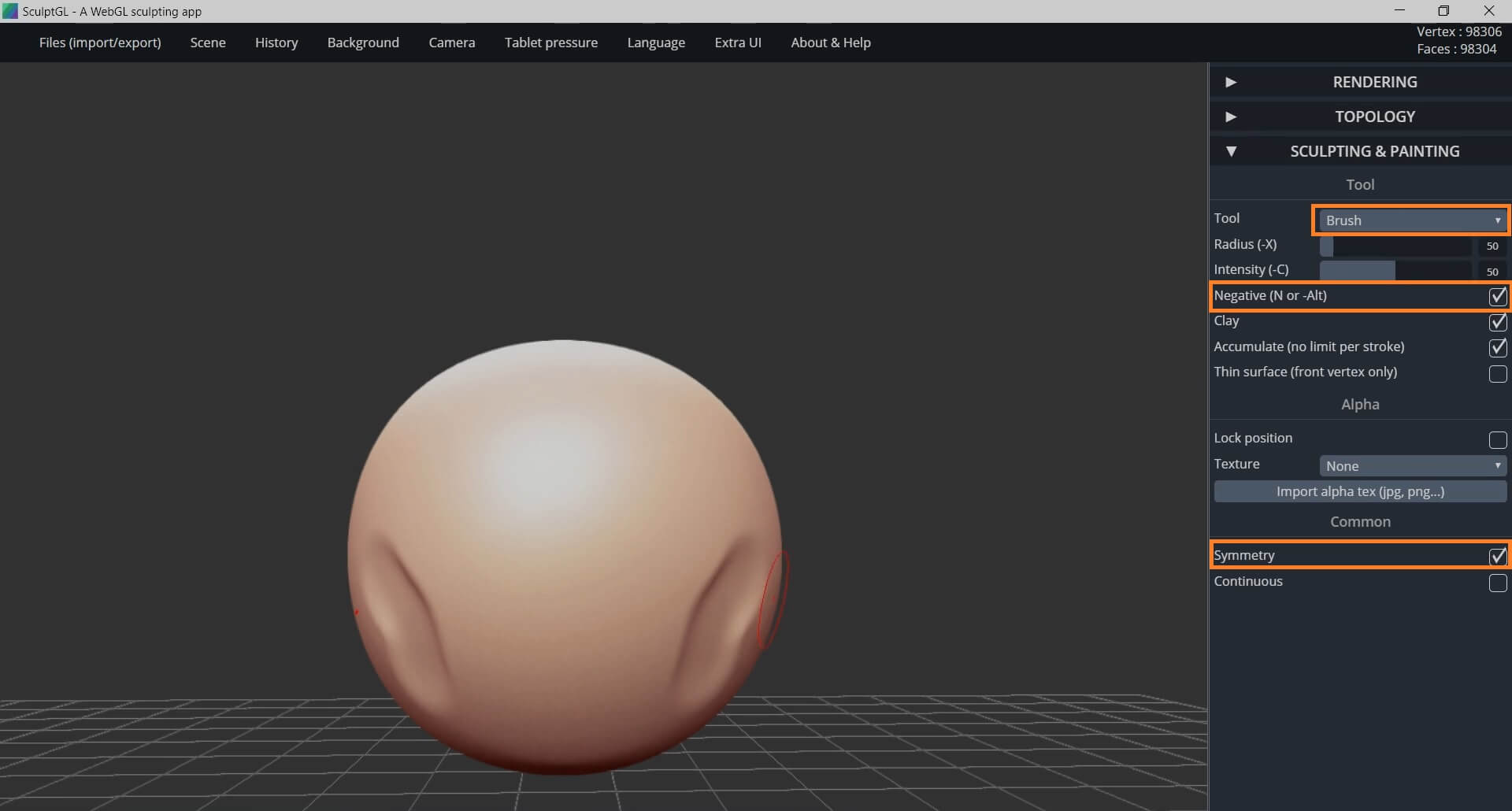 K-3D is the first and only software to create 3D models from scratch with an intuitive interface. This free CAD program offers a wide range of tools to make your life as easy or challenging as possible. You can also undo mistakes if something goes wrong; this step is helpful for beginners who aren't working on such programs.
LeoCAD is a simple tool for teaching kids how to model in 3D. With this program, you can create your very own virtual creations using LEGOs. It's perfect if you have multiple people working on it because there are no limits to what sorts of parts they will be able to use or create with LeoCad's open-source software.
The list features the best software available; however, you may explore more to find free CAD software. But remember to read the user feedback before picking any app.
Also, as you must have understood by now that 3D modelling is a complex process. If you are a beginner, select pre-existing personalized models. Instead of starting from scratch, these would help you better. 3D drawings have also forayed into logo designing. If interested, read "Logo design: where to start" for more details.
How Can Superprof Help?
Stop typing "drawing classes near me" anyone as the best ones are even closer. If so is your quest, turn to Superprof. It is the best online platform to help your kids learn the art, and they know how it's done perfectly. Thousands of parents select Superprof because they offer an incredible learning experience with years-worths of expertise secured for their future success in this industry.
Free (Demo) Class
Superprof's all-inclusive pricing plans offer a level of flexibility not seen elsewhere. The company provides demo classes to learn more about tutors before deciding who to go with and how they teach. You'll also get these free demo classes every single time when choosing someone new.
Experienced teachers
A tutor will teach your kids the principles of drawing and how it is done and help them with anything else that may prevent progress or interest in the art. You can find an expert 3D drawings teacher on Superprof—we have dozens. Select one who meets all requirements before signing up, so you know what kind of service/quality level they offer.
Verified reviews
Superprof offers a completely transparent review system to ensure parents are confident in choosing tutors for their kids. Their feedback comes from former students who have experienced success with the tutor, so you know exactly what kind of person they will be getting into an hour-long session or a longer association.
You are still contemplating where to learn drawing 3D modelling from? Allow Superprof teachers to help you in your step forward in your career.
The platform that connects tutors and students